Newcastle United transfer news: The latest on the future of Matty and Sean Longstaff
Newcastle United's midfield brothers Sean and Matty Longstaff are reportedly set to switch agents in hope of finally putting future uncertainty to bed.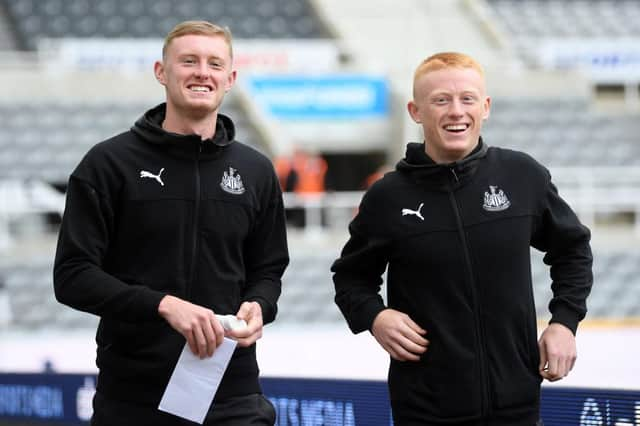 The Magpies duo have both been involved in contract negotiations in the last 12 months both neither sibling has been able to secure a longer-term deal, in line with their elevated first-team status.
Matty Longstaff's contract is the more pressing of the two, with the 20-year-old out-of-contract in the summer and free to sign a pre-contract with clubs outside of England. Arsenal, Everton and West Ham United are all reportedly interested in the player and could offer a top flight escape route, while European giants Borussia Dortmund, Ajax, Club Brugge, Inter Milan, Ac Milan and Atalanta have also expressed an interest.
And Sky Sports are reporting that 'in a bid to sort out their futures', the Longstaffs could switch from Beswicks Sports Ltd.
Speaking about his young England youth international midfielder, Magpies manager Steve Bruce recently said: "We all want him to stay, but players have their prerogative.
"Of course it's a concern. I just hope that he looks at it as a football decision. Ultimately, when you are 19, it is about how you look after your career, rather than anything else.
"I'm pretty sure there are people in his ear, and distractions. At the end of the day, if you have a successful career, money will find you."