Newcastle United's Champions League rivals could be hit with points deduction
Manchester City could be hit with a points deduction over allegations the club breached financial rules.
The domestic champions have been referred to an independent commission by the Premier League over a series of alleged breaches of financial fair play rules.
The second-placed club, five points ahead of fourth-placed Newcastle United, are alleged to have breached league rules requiring provision "in utmost good faith" of "accurate financial information that gives a true and fair view of the club's financial position".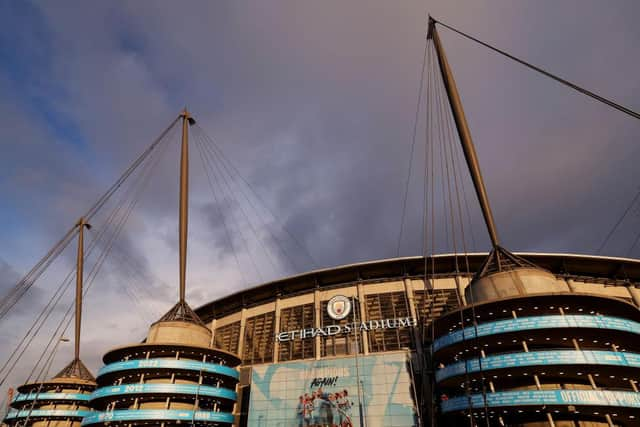 A second set of breaches listed refers to alleged breaking of rules "requiring a member club to include full details of manager remuneration in its relevant contracts with its manager" between 2009 and 2013, when Roberto Mancini was manager.
The second set of alleged breaches also refers to requirements for a club to include full details of player remuneration within the relevant contracts between 2010 and 2016.
There are also alleged breaches of Premier League rules requiring clubs to comply with UEFA's Financial Fair Play regulations between between 2013 and 2018.
The fourth set of alleged breaches relates to the Premier League's profitability and sustainability rules in seasons between 2015 and 2018.
It's also alleged that the club breached league rules requiring member clubs to co-operate with and assist the Premier League with its investigations, from December 2018 to date.
A Premier League statement read: "The Premier League will be making no further comment in respect of this matter until further notice."
City, facing anything from a reprimand to a points deduction or even expulsion from a competition, have told of their "surprise" at the move.
A statement from City read: "Manchester City is surprised by the issuing of these alleged breaches of the Premier League rules, particularly given the extensive engagement and vast amount of detailed materials that the EPL has been provided with.
"The club welcomes the review of this matter by an independent commission, to impartially consider the comprehensive body of irrefutable evidence that exists in support of its position. As such, we look forward to this matter being put to rest once and for all."
Meanwhile, Newcastle, taken over in late 2021, have had to limit their spending due to the Premier League's profit and sustainability rules.