Newcastle United's 'iconic' pre-season update that will delight fans
Newcastle United's players seem to be enjoying themselves out in Austria.
The squad have been staying at the Hotel Gut Brandlhof on the outskirts of Saalfelden since Sunday as they prepare to face 1860 Munich in a pre-season friendly match on Friday (1:30pm kick-off).
This week has seen the players put through their paces with double training sessions, go-karting, tennis, bowling and a whole lot of cycling.
Looking to make the most of the opportunity, Newcastle's media team were able to capture a photo of Miguel Almiron, Burno Guimaraes and Joelinton enjoying apples whilst riding their bikes.
To any normal person this is just a mundane photo, but to Newcastle fans it is a brilliant throwback to one of the club's most famous training photos from over a decade ago.
Back in the 2009-10 season, Newcastle cult-hero Shola Ameobi was snapped casually eating an apple whilst riding a bike. It's hard to explain what makes the image so special – perhaps it was the effortlessly cool aura emanating from Ameobi as he rode one handed as he simultaneously consumed one of his five a day – either way, it's a photo that has somehow resonated with fans over the years.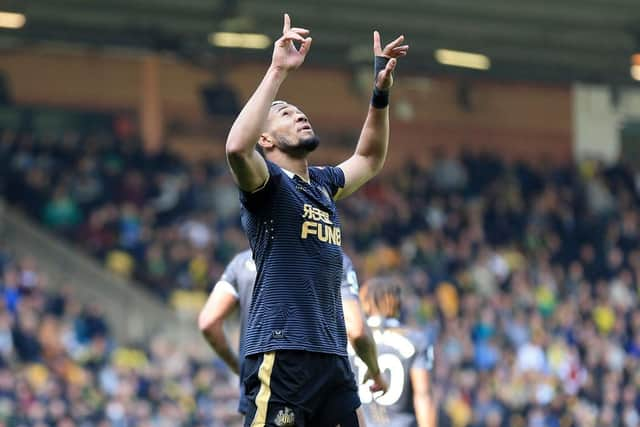 Well aware of this, the club posted the photo of the South American trio in Austria with the fitting caption 'iconic'.
Joelinton certainly came closest to replicating Ameobi's 'chilled' look while Almiron gleefully held his apple up to the camera and Guimaraes really got stuck into his fruit as it was clenched in his right hand.