Patrice Evra makes surprise Newcastle United confession
Patrice Evra says he was inspired to play in England by Newcastle United's passionate home crowd.
Evra – who won the Premier League five times with Manchester United – has spoken about the job done by Eddie Howe at the club.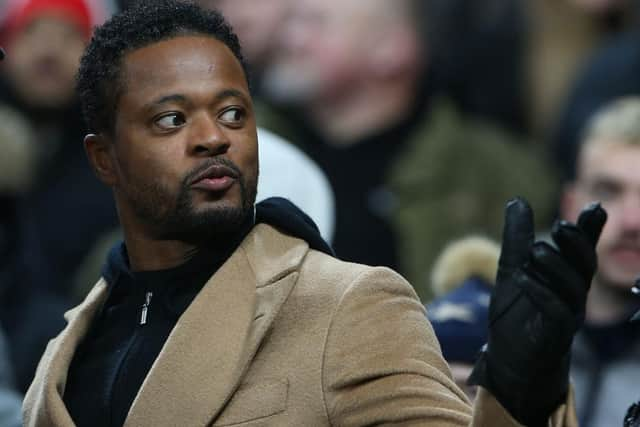 Speaking to Betfair, Evra said: "Newcastle have been the surprise package of the season so far," said Evra. "Of course, we can say Arsenal too, because of how long it was since we saw them at the top of the league in recent years.
"Newcastle, their game against Chelsea, the way they pressed all together, they are aggressive, hungry and they have the passion.
"When you look at their games, it shouldn't really be a surprise, everything they do is planned, each player knows exactly what they are doing, and that's why we should give a lot of credit to Howe.
"He's doing an amazing job. They could have got an experienced manager with a massive CV, but they stuck with Howe, and I think the Newcastle board and club are really connected."
Evra watched the film Goal!, which was filmed at the club, while playing for Monaco in his native France.
The 2005 movie, which follows the journey of fictional footballer Santiago Munez, who moves to Newcastle after being scouted playing in Los Angeles.
When Evra did get to play at St James's Park, the stadium didn't disappoint.
"Every time we played at St James's Park, I loved it," said Evra. "I didn't score a lot of goals, but I scored two goals against Newcastle, I just loved going there, the atmosphere.
"I remember when I was in France, I watched the movie Goal!, which was in Newcastle, and that was representing the Premier League for me, and I wanted to play in England.
"So I always had joy playing there, now the atmosphere must be electric. You can see when a player makes a tackle, all the fans clap. This is Newcastle, they're back in business."