'Played great' but still an 'eye-watering league position'  – Newcastle United fans react to Man City loss
Newcastle United fans were impressed with their side's performance against Premier League champions Manchester City – but looking at the top flight table is still a very sobering thought for Magpies' fans.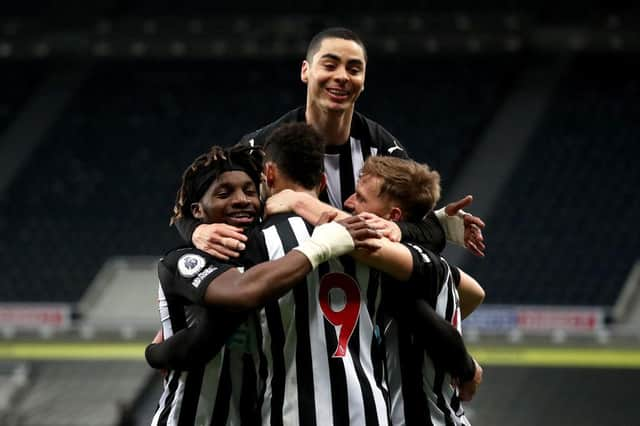 United sit 16th in the table but are the league's top scorers in the last few weeks, banging in eight against first-placed City and third-placed Leicester in the last seven days alone.
Here's how #NUFC on Twitter reacted to the result and performance – with some mixed comments after an entertaining but ultimately fruitless night on Tyneside.
@ModManSka – "Brilliant game."
@_MartinDean – "I know we won't have much cash this summer but I'd be happy to use whatever we have to get Willock signed up ASAP!!!"
@tomdixon1985 – "sign him up on a permanent transfer."
@singram999 – "Everything we want… have a go and give everyone a game. We know we aren't as good as city, but pressured them and they're fallible."
@Redmond15221340 – "Toon played excellent but our league position is eye watering. This takeover needs to happen."
@jmacamc – "We were good tonight... that is all we ask."
@AndyNUFC78 – "Nevermind Maxi... we might struggle to keep hold of Bruce at this rate..."
@johnnyh69422734 – "Lets not forget 2 wins in 20… it was good to watch but there was nothing on that game tonight, like an exhibition match, this owner & manager need to go."
@glanton22 – "Both teams could've turned up with flip flops on. Not quite the entertainers but great for a neutral."