'Point the finger' - Steve Howey claims Newcastle players are 'hanging Bruce out to dry'
Former Newcastle United defender Steve Howey has claimed that the Magpies' current squad are hanging manager Steve Bruce "out to dry".
Published 24th Dec 2020, 16:45 BST

- 2 min read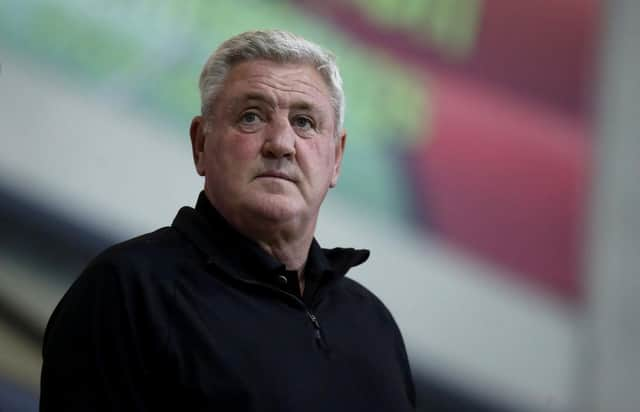 The Toon Army crashed out of the Carabao Cup quarter-finals with a 1-0 defeat at the hands of Championship outfit Brentford on Tuesday night, and are now winless in three games across all competitions.
The result drew widespread frustration from supporters, with much of the anger directed at Bruce and his lack of attacking impetus.
But while Howey has admitted that the 59-year-old's side can be prone to negativity, he has also suggested that the player's themselves need to shoulder their fair share of the blame for recent showings.
"It's just the performances, I think, the lack of trying to go forward, trying to commit bodies forward, the way that they're actually playing", he told Sky Sports News.
"I mean, their performances haven't been poor, they've been awful.
"I think the fans are looking at that and thinking, 'Look, things have to change'. I know the manager has looked into the formation, with the five at the back, and four at the back obviously got a good win at Crystal Palace, but ultimately for the vast majority of times this season, performance-wise it just hasn't been pretty at all.
"The fans aren't happy. The result is the most important, but you want to watch relatively attractive football, at least.
"When you look at it, so far this season, by head and shoulders, Newcastle's best player has been the goalkeeper, Darlow. That tells it's own story.
"A lot of people will think that Newcastle fans have delusions of grandeur, or you'll have Mark Lawrenson coming out and saying that the Newcastle fans expect to be in the Champions League all the time. No, that's nonsense, they don't.
"They just want a team that are going to have a right good go in the cup, and look to be progressing, look to be getting better, look to be getting stronger as a unit.
"Obviously, yesterday was a prime example of where they are. It's worrying.
"Listen, Steve Bruce is going to be criticised, has been criticised, but I think that it's so important now, what the players should have done, they should have been on the bus or the plane coming back, and the senior players should have said, 'Right, boys, we're in tomorrow and we're going to have a chat. This needs to get sorted out'.
"Get it out there, point the finger, call players out. If you're one of these players that is soft-hearted and doesn't take well to criticism, well unfortunately, put your pyjamas on, and I'll read you a bedtime story. It's time to man up.
"You've got to go and cross that white line and perform because at the moment, they're not doing that.
"Unfortunately for Steve Bruce, his players are hanging him out to dry."
Newcastle face a tricky run of games over the festive period, and are set to come up against Manchester City, Liverpool, and Leicester City between now and the first weekend of the new year.