Premier League head coach identifies Newcastle United's strengths under Eddie Howe
There's a lot to like about Eddie Howe's Newcastle United, according to their next opponent.
Howe took over Newcastle last November when the club was 19th in the Premier League, yet the team, strengthened in January, went on to finish in 11th place following an extraordinary mid-season turnaround.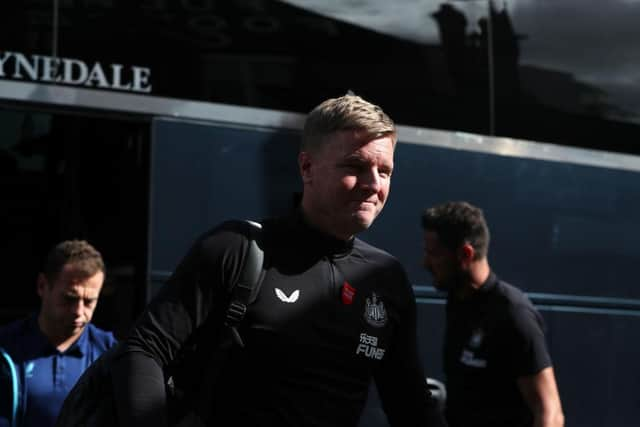 Frank is an admirer of the job Howe – who succeeded Steve Bruce at United – has done so far at the club, which has ambitions to compete alongside the established top four for trophies and Champions League football.
"There is no doubt that Newcastle are aiming to be a top six side in the future," said Frank. "Eddie Howe, his staff, and players have done a very good job so far. Last year, they stabilised the club, and, this year, they've only lost to Liverpool.
"He's made them much more front-footed – and aggressive. They press much more, and are very organised in that pressure. On the ball, they look very dynamic.
"The way they play and run behind the opponent is very impressive. I like the way they play.
"They look very strong, dynamic, physical, and aggressive. St James's Park is one of the most difficult grounds to go to, but we're up for the challenge. We will go out there with the best intentions of getting three points."
Newcastle are seventh in the table with 11 points, while Brentford are a point behind them in 10th place.