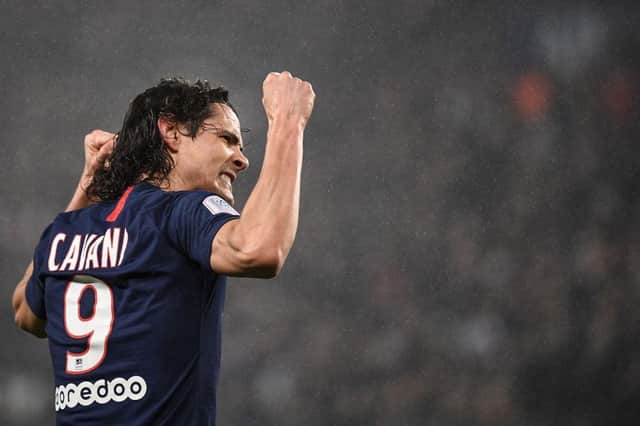 TOPSHOT - Paris Saint-Germain's Uruguayan forward Edinson Cavani reacts after scoring a goal during the French L1 football match between Paris Saint-Germain (PSG) and Girondins de Bordeaux at the Parc des Princes stadium in Paris, on February 23, 2020. (Photo by FRANCK FIFE / AFP) (Photo by FRANCK FIFE/AFP via Getty Images)
Speaking to Goal, the Uruguayan said: "My career will last for maybe several years still, here or elsewhere.
"I've spoken about it a lot with my entourage. I've always said that I would like to quit football rather than football quitting me.
"I'd really like to finish having given everything. To get to that point where I'd say, 'Guys, this is the point where I have to go.' I don't want life to lead me to play when I wouldn't be capable of giving my best. The day will come where it will be obvious that the time's come to move on to something else."
Meanwhile, United have been linked with a move for 16-year-old Aston Villa sensation Carney Chukwuemeka.
The youngster is part of Villa's under-18 setup and is formerly of Northampton Town.