Revealed! Newcastle United's position on Premier League reforms
Newcastle United will register their opposition to proposed Premier League reforms at a meeting today.
The plans would also see an end to parachute payments, which are given to relegated clubs.
Instead, it's proposed that the EFL, which is dealing with an unprecedented financial crisis brought on by the coronavirus pandemic, would receive a payment of £250million – and 25% of future Premier League revenues.
Aston Villa chief executive Christian Purslow has indicated his opposition ahead of a shareholders' meeting – and United are also understood to oppose the proposals, which would end the one-club, one-vote principle.
"I expect there to be a very honest, transparent, open dialogue amongst the 20 Premier League clubs," Purslow told BBC Radio 4 Today. "I also expect there to be concrete proposals brought forward by the Premier League executive on funding for lower levels of football, that's what I hope to see happen.
"I don't think we should give too much credence to this particular plan. I think a much broader, long-term plan for football is what I would expect to come from the Premier League."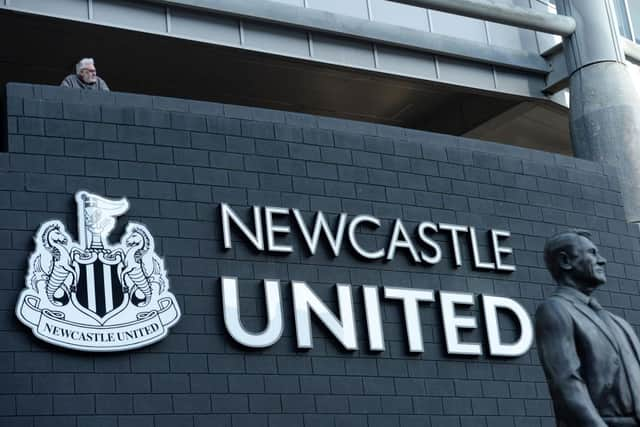 Football Association chairman Greg Clark also opposes the plans, which have strong backing among the EFL's 72 member clubs.
In a letter to the FA Council, which convenes on Thursday, Clarke said he had taken part in initial discussions before walking away when he felt the aim had become "the concentration of power and wealth in the hands of a few clubs, with a breakaway league mooted as a threat".
Clarke has warned that the FA could use its so-called "golden share" to block the proposals.
Meanwhile, Sunderland chief executive officer Jim Rodwell has publicly backed the plans.
"If something good is to come out of this awful pandemic, this could be it," said Rodwell.
A message from the Football Clubs Editor
As Deadline Day approaches, we've got a special offer for our loyal readers.
You can now purchase a Shields Gazette sport-only subscription with 15% off!
By signing-up, you'll be supporting local journalism while also being able to read every element of our Newcastle United coverage - all for one low, annual cost of £30.56 using the discount code DEADLINE15.
Your support is much appreciated.
Richard Mennear, Football Clubs Editor