Revealed! The reason Premier League are reportedly dragging their heels on Newcastle United's Saudi takeover
The Premier League are reportedly dragging their heels on the Newcastle United takeover to prevent allegations about their investigation process.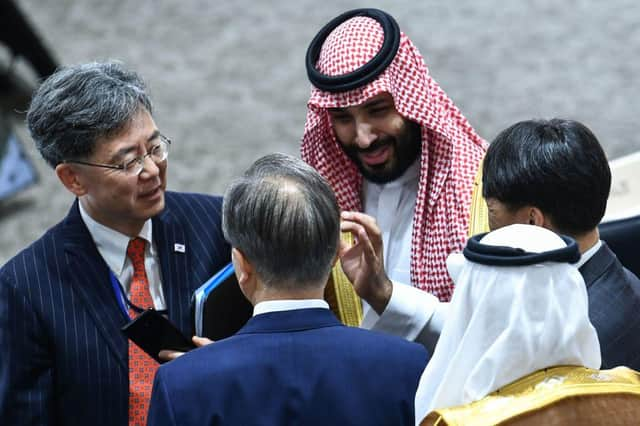 The Public Investment Fund of Saudi Arabia, PCP Capital Partners and Reuben Brothers bid to buy United off Mike Ashley for £300million remains in the hands of the Premier League, as they come to close of their owners and directors test.
Today the process stretched into its sixth week, leading to some concerns among the United fanbase.
But, as explained by journalist and Sky Sports' Sunday Supplement regular Paul Smith, the league are covering their own backs by stretching the process out - and that test is coming to a conclusion.
He tweeted: "The @premierleague are very close to signing off the deal for the Saudi consortium to buy #NUFC Despite a forensic investigation into allegations of piracy links they have failed to find sufficient evidence to support blocking Mike Ashley's proposed £300m sale."
He then goes on: "The @premierleague are dragging their heels and prolonging the process so as not to be accused of not investigating the consortium thoroughly enough following certain allegations made against them. My understanding is they have found nothing significant to block it."
Meanwhile, reports of AS Roma being on the radar of Mohammad bin Salman have been played down in Italy.
@ASRomaPress reporter John Solano this afternoon tweeted: "At moment, nothing true on Bin Salman-Roma. Roma would be required to inform Friedkin of other negotiations, to date this has not happened."
Elsewhere, government culture secretary Oliver Dowden has been accused of "dodging" the issues surrounding the Newcastle takeover.
Dowden told MPs on the Digital, Culture, Media and Sport committee last month that it was a matter for the league, not the government, to pass or fail the takeover.
But Conservative MP Karl McCartney wants the government to take a stand and step in on matters of piracy.
"Saudi Arabia, or its operatives, has for years been undermining British football by operating the now-notorious pirate broadcaster beoutQ," McCartney wrote in a blog.
"The Saudis are in the enviable position of currently not paying anything to watch world-class football - unlike every other country in the free world.
"Now, if this purchase goes through, not only will they receive their UK football on TV for free, they will also reap the rewards from legitimate rights-payers like Sky, BT and beIN Sports, who all pay huge sums for broadcast rights to UK sport and whose money goes directly to grassroots British sport.
"That, to me - as the chairman of the UKPFC APPG - is mightily important and should not be overlooked.
"All the while, the rule of law - for which this country, our country, prides itself - is ridden over roughshod by the Saudis. It is an outrage.
"Two weeks ago now, my colleague the Secretary of State, Oliver Dowden, refused to be drawn on this issue when he appeared before the Digital, Culture, Media and Sport select committee.
"Understandable, perhaps. No one it seems wants to confront a country which has historically been one of our biggest export markets, and so I have some limited sympathy with him.
"But frankly, the Premier League, Wimbledon, horse racing and Formula One are some of our country's greatest sporting exports. And football fans across the UK deserve better from their Government than Oliver's dodging."