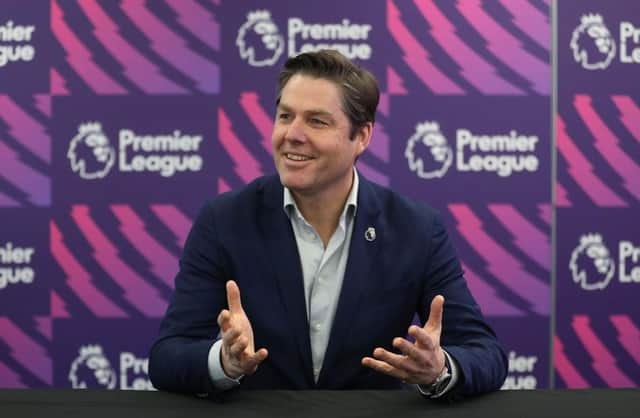 Richard Masters.
The deal, for the Middle East North Africa (MENA) region, is for the 2022-25 rights cycle.
Doha-based beIN had objected to a £300million takeover of the club by a consortium led by financier Amanda Staveley. The proposed deal was backed by Saudi Arabia, a regional rival of Qatar. The MENA territory includes Saudi Arabia.
"We are pleased to agree a significant deal with beIN SPORTS, who are a longstanding and valued partner," said chief executive Richard Masters. "They have an outstanding track record of delivering top-quality Premier League content across all its platforms.
"Our clubs have millions of passionate fans across the Middle East and North Africa and beIN has played an important part in promoting the Premier League and helping engage those fans with our clubs and players."
Nasser Al-Khelaifi, chairman of beIN Media Group, said: "We are delighted to renew our long-established and trusted partnership with the Premier League through to 2025.
"This deal demonstrates that rights-holders who do the most to protect their intellectual property also do the most to protect the value of their media rights.
"BeIN is proud to be the Premier League's official partner across all 24 countries in the Middle East and North Africa."