Saudi Arabia make new TV rights play as piracy discussions continue to delay Newcastle United takeover announcement
Saudi Arabia are set to make a fresh European football TV rights play as Newcastle United takeover talk rumbles on.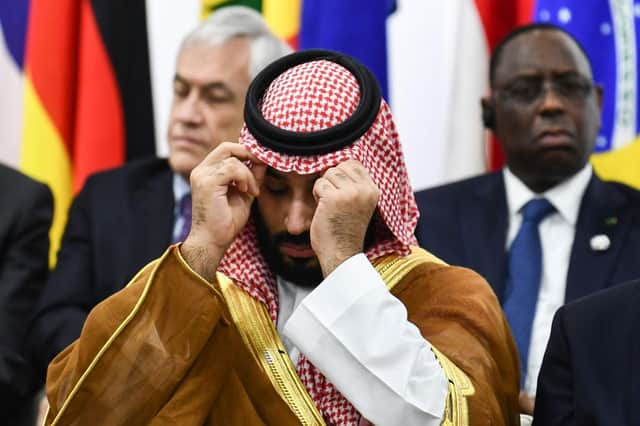 The Public Investment Fund of Saudi Arabia majority purchase of United, along with PCP Capital Partners and Reuben Brothers, remains at the hands of the Premier League with the governing body and the buyers working through the issues of piracy in the MENA region.
But following on from a damning World Trade Organisation report into the kingdom, released last week, the Saudis have taken a number of measures to cut down on the issue, with hope this will not only placate the WTO, but also push through the £300million deal to buy United via the league's owners and directors test.
Further to combating piracy in the region, with current Serie A, La Liga, Premier League and Bundesliga rights holder BeIN Sports only available illegally in Saudi, the Financial Times report the nation are looking to buy up the rights to the German top flight.
And the question on many people's lips is – will the Premier League be next?
BeIN's Premier League deal goes up for tender next summer.
The Gazette understands that BeIN Sports is actually available in Saudi Arabia, and has been for some time.
Pre-COVID it was shown in cafes and restaurants across the kingdom as well as boxes readily available to buy across the nation's markets and retail outlets. Subscriptions are available for around £250 for a season of Premier League action.
But, key to this, it remains illegal to show BeIN in the country, with the diplomatic blockade, established in 2017, continuing. Saudi nationals, establishments and expats signing up to Qatar-based channel are understood to be doing so illegally. Irrespective of that, Premier League football is watched, through legitimate boxes, with paying subscriptions in the country, as is our information.
On the Saudi's intentions to expand into the German market, the FT reports: "Saudi Arabia has approached Germany's Bundesliga over acquiring the football league's television rights in the Middle East, in the latest move by the Gulf kingdom to seek new investments in international sport.
"The body that runs German football's top division is in exclusive talks with beIN Sports to renew the Qatar-based network's $250m five-year deal to screen matches across the region, which runs out at the end of this season.
"But a representative for the Saudi state recently contacted Bundesliga seeking to acquire the Middle East rights instead, according to people with knowledge of the situation.
"The attempt to hijack the Qatari broadcaster's talks with Bundesliga is Saudi Arabia's latest play within the global sports industry, having spent hundreds of millions of dollars in recent years to stage European football matches, heavyweight boxing bouts and motor racing events in the country."