Serie A striker Ciro Immobile makes SHOCK Newcastle United takeover claims
Lazio striker Ciro Immobile claims his agent has been in contract with the Saudi consortium whose bid to buy Newcastle United has hit the rocks.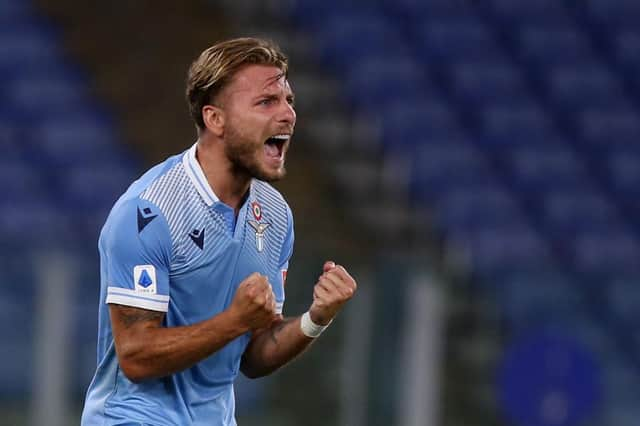 The Public Investment Fund of Saudi Arabia, PCP Capital Partners and Reuben Brothers bid to buy the Magpies was withdrawn last week, with the consortium claiming incessant Premier League delays forced their hand.
And while mummerings of the deal being rekindled remain, the Premier League and the buyers-in-waiting, as well as owner Mike Ashley, remain at loggerheads.
Seria A top scorer Immobile, speaking with Italian publication Corriere dello Sport, claims a move to United was discussed before the deal was pulled – and two Italian managers were also on Newcastle's radar.
"During the period in which there was talk of the possible purchase by the Sheikh's fund they called my agent," said 30-year-old frontman.
"Then the Premier League did not approve that proposal, or the fund withdrew, I don't remember well. I know they were also looking for an Italian coach, [Massimiliano] Allegri or [Luciano] Spalletti."
The United takeover hangs in the balance with the buyers till willing to purchase, Ashley a willing seller, but the Premier League unable or unwilling to sign off the deal via their owners' and directors' test.
The main sticking point in the process revolves around the unpicking of PIF from the Saudi state, with the Premier League wanting KSA itself to be named as the majority shareholder at St James's Park. This is not something the Saudis will agree to.