Sheffield Wednesday fans are all saying the same thing about this Newcastle United reject
Achraf Lazaar's exit from Newcastle United has prompted a social media pile on from Sheffield Wednesday supporters.
Thursday, 4th February 2021, 6:00 pm - 1 min read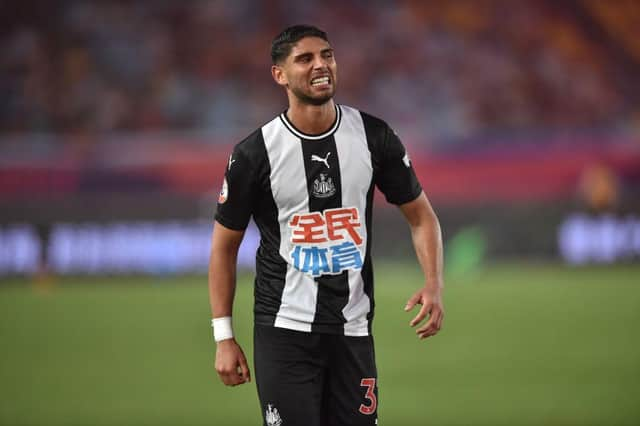 Former Sheffield Wednesday loanee Achraf Lazaar has been released by Newcastle United. (Photo by HECTOR RETAMAL / AFP)
The Moroccan mutually agreed to terminate his contract – ending a miserable four-and-a-half years at St James's Park, where he made just nine first-team appearances.
However, despite flopping on Tyneside, it seems Lazaar made a lasting impression during his short loan spell at Hillsborough in 2019.
The Moroccan can only sign with another club before the summer IF his contract was cancelled inside the January transfer window, which closed on Monday night.
It is currently unknown when his exit from the Magpies was negotiated, but nevertheless, it caught the attention of Wednesday fans on social media – calling for his return.
@Dannysmith1867: Wednesday need to get on this.
@Oliver19923: @swfc #swfc Pleeeeeaase
@LowleyW: I definitely wouldn't say no.. #SWFC
@SamRaw_: Go on you know you want to @swfc
@Caulkett92: End of the season surly would suit all parties? #swfc
@swfcdan1867: I'd take him back #swfc
@VitalWednesday: Would he fit the #swfc bill? Left back.
@Lukepeo1886: @swfc bring him back.
@opinionofanowl: Very, very unlikely but...Wednesday could do with a left back and Lazaar is now available.
@Gurny21_: I'm on my knees.
@ecp1867: @SWFC WE DONT HAVE A LEFT BACK DO IT NOW.
@garry_gazswfc: Bring him home.
@WillPorter93: #SWFC need a left back and this guy is a free agent. Was awesome on his loan spell and his only set back was through injury.