Shola Ameobi gives the inside track on Mike Ashley's Newcastle United communication strategy – or lack of it
Newcastle United loan manager Shola Ameobi has spoken out about the communication strategy of Mike Ashley amid the coronavirus pandemic.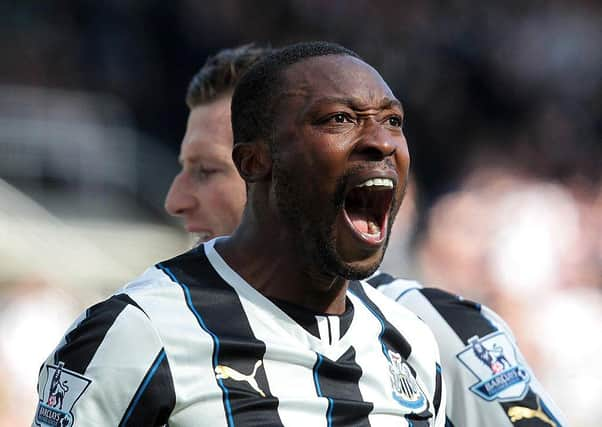 Ameobi has confirmed he was placed on furlough by United, along with many other non-first-team staff at the club. The former striker was appointed loan manager in the summer.
And he's given a little insight into the communication he's had with Lee Charnley and owner Mike Ashley, while uncertainty and imminent takeover talk swirls around Tyneside.
"We're excited about all the noises that we're hearing but at the moment," Ameobi said of the reports of the PCP Capital Partners, Public Investment Fund of Saudi Arabia and Reuben Brothers' £300million takeover.
"(But) I'm at home with the kids, homeschooling the kids, and just trying to stay safe.
"I think the one thing over the last six weeks while we've been on furlough, there's not really been any communication, we're not allowed to do our day to day job, so communication hasn't been there."
During his 13-year tenure at St James's Park, Ashley has come under repeated criticism for his lack of communication, not only within the club but also with the fanbase.
And due to the situation – Ashley is one of the only Premier League owners to take up the government job retention scheme, with many criticised for that approach by leading officials, pundits and fans alike – communication with Ashley and Charnley has been sporadic.
Ameobi said: "Lee Charnley has sent a couple of emails over this time to reassure us about what steps they're trying to take but like you can imagine everything is silent.
"Mike likes to do things discreetly and in his own way, and as employees we don't get to know any of that, so we're the same as you guys, just waiting and seeing what comes."
Newcastle United's employees remain in the dark about the club sale – with reports emanating from the Middle East claiming the buyers expect the Premier League to give their takeover the green light by the end of next week.