Steve Bruce admits to Newcastle United transfer 'frustration' as club waits on Joe Willock decision
Steve Bruce has admitted to being "frustrated" at Newcastle United's lack of transfer progress.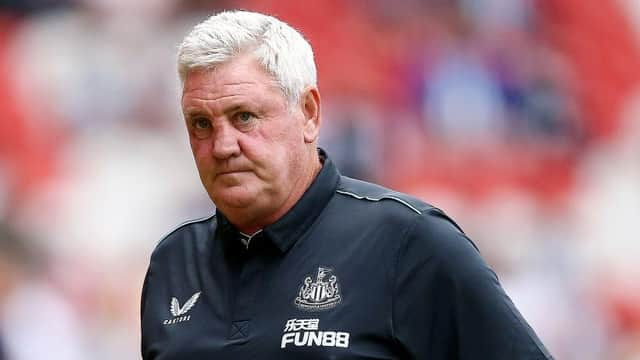 Steve Bruce.
The club, which is looking to re-sign former loanee Joe Willock from Arsenal, is yet to sign a player this summer. and there's growing unease on Tyneside ahead of the new Premier League campaign.
However, Bruce – who guided the club to a 12th-placed finish in the Premier League last season – has insisted that he's "not happy standing still" as supporters wait for a breakthrough.
United's head coach told Sky Sports: "There's a misconception that I'm not trying to sign players. I wouldn't be doing my job properly if I wasn't trying to improve us. I'm not just happy standing still. It's frustrating."
Newcastle are waiting from a decision from Arsenal over 21-year-old midfielder Willock, who scored eight goals for the club last season. Bruce said: "There'll come a time when we have to move on, but I'm still hopeful."