Steve Bruce offers explanation for Matty Longstaff decision as he seeks to 'protect' Newcastle United
Steve Bruce has suggested that Matty Longstaff's contractual situation has affected him – as a debate rages over his omission from the starting XI.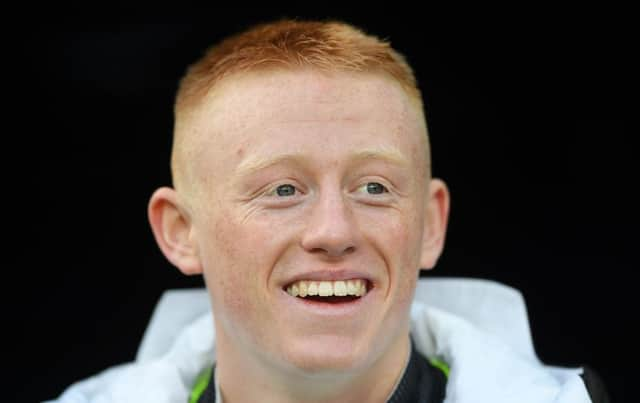 Matty Longstaff.
Longstaff was an unused substitute for last weekend's 2-1 defeat at Vicarage Road.
"It's been going on, in my opinion, far, far too long – and it might have affected the boy.
"He has, for a young player, got a big decision to make. We've made him a fabulous offer. Yes, it's my job to protect players, but it's also to protect the club, and we want people who are committed to the club. We hope we can resolve it."
Bruce says Newcastle "cannot do any more" for Longstaff, who is wanted by Udinese.
"The ball's in Matty's court," said Bruce. "We cannot do any more, and obviously there's a raging debate out there – 'am I not picking him because of the contract situation?'. That's not necessarily true.
"So I don't know what more we can do. I don't know what more I can do. We made the kid an unbelievably good offer. It's up to him and his advisers to make there decision, and make that call."
Matty Longstaff, right, at Vicarage Road.
Asked what was stopping Longstaff signing, Bruce said: "You better ask Matty and his advisers.
"There seems to be a trend now where the young ones seem to be going abroad, but I really, really, don't know. For me, it should be a football decision.
"Look, we've got good players in the midfield, and there is a raging debate at the moment, and I'm aware of it, that I have picked Fab Schar above him, who's supposed to be out of position.
"Fab Schar had played in midfield for his country (Switzerland), who are eighth in the world. So it's not new to him. Yes, it's probably not his favoured position, but I just think we needed a physical presence against Watford – that's why I opted for him.
"Let's not forget one thing, I put him in this situation. I picked him because of what I've seen in China. The rest is up to Matty, but it's not necessarily true that I'm not picking him because of the contract situation.
"The quicker he makes his mind up, the better as far as I'm concerned."