Steve Bruce reacts to Premier League decision
Newcastle United's player will return to training tomorrow ahead of a proposed Premier League restart.
Premier League clubs today voted unanimously to return to small-group training tomorrow afternoon.
Players will initially maintain social distancing and contact training is not permitted.
Reacting to the news, head coach Steve Bruce said: "It's been a really difficult time, but I hope with the news that phase one is about to start – and I must stress that phase one looks as if it's as safe as it can be – I'm sure everyone will be delighted that we're trying to make that effort.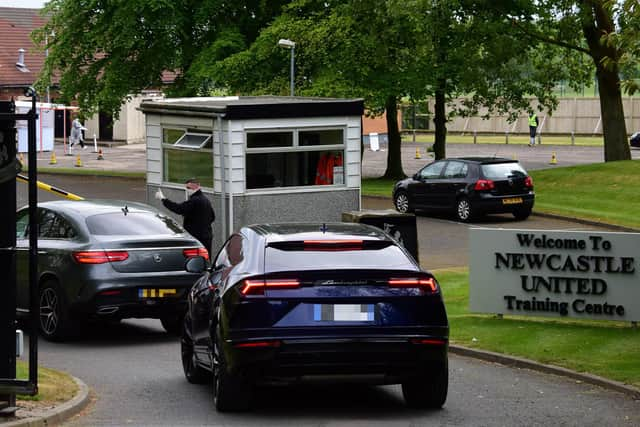 "In phase one, we're allowed to train four to five people on one pitch, so basically a player has a quarter of a pitch to work within, so social distancing is not a problem. We'll train with eight to 10 at a time on two separate pitches.
"Everything is in place in the safety aspect. I've got no issues, and I can tell the supporters the players and the staff are as safe as we possibly can be.
"We all understand that this virus isn't going to go away just like that – it's going to hang around a bit, but I think with the protocols in place we'll do everything we possibly can to get up and running again."
Newcastle are 13th in the league with nine games left to play.
The Bundesliga restarted over the weekend.