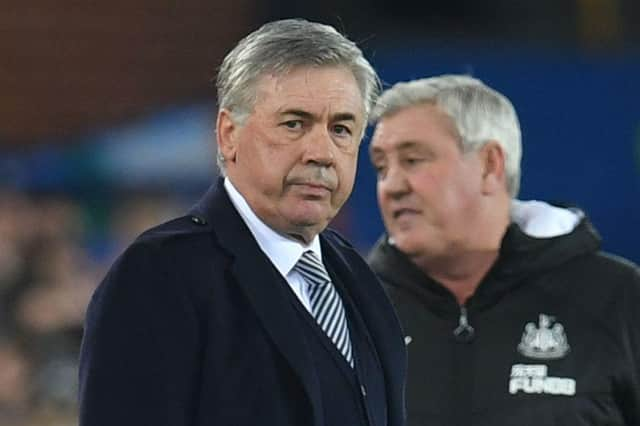 Carlo Ancelotti and Steve Bruce last season.
Newcastle United's head coach has read Carlo Ancelotti's autobiography ahead of his visit to St James's Park with Everton.
Ancelotti's side are level on points at the top of the Premier League with champions Liverpool ahead of the behind-closed doors game.
And Bruce – whose side is 14th in the division – is looking forward to pitting his wits against the hugely-successful Ancelotti on Tyneside after reading his "fascinating" book.
"The title of the book is Quiet Leadership, and that's the key to the whole thing – how he's calm in his management," said Bruce. "He doesn't let hysteria get in the road of him. It was just a really good read. When I see the clubs he's managed, and what he's achieved as a player, there aren't many who have achieved what he has done as both. It was fascinating."