Steve Bruce reveals the biggest challenge facing his Newcastle United players ahead of Premier League 'Project Restart'
Newcastle United boss Steve Bruce has revealed the biggest problem facing his players ahead of the FA Cup and Premier League 'Project Restart'.
With football being a sport predominantly played across the cooler autumn, winter and spring months, heat is not something players from the Premier League are used to encountering - unless they are part of international setups, or face ties or friendlies abroad.
And Bruce admits dealing with playing in the hottest months of the year in the UK, with the FA Cup final not pencilled in til August, will definitely be a challenge to overcome.
"The weather is going to add its problems. It is hot," said United manager Bruce.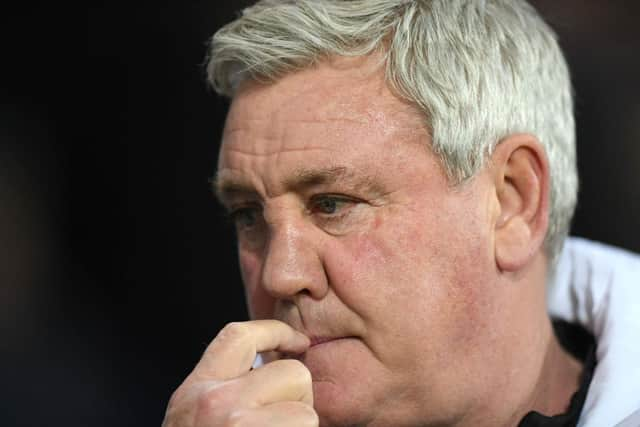 "If we are going to play in June and July - this is unprecedented.
"We have just got to do the best we can be ready for whatever challenge is ahead."
The Magpies's squad entered phase two of 'Project Restart' training, with full contact in larger groups introduced this week.
For Bruce, it certainly felt like a step in the right direction ahead of a potential June 20 return to top flight action for United.
"For us as players and as staff it has just been like a normal training session. The players have come back in good shape, which is vitally important," Bruce told NUFC TV.
"You were only allowed to have four people on the pitch, five if you include the goalkeeper.
"You could have a few touches of the ball but nothing you would consider having a game. We have gone back to playing football. You can do as much running as you like, keep fit, but the one thing a footballer wants to do is to kick a football.
"It's good to see them back - they are in really good shape.
"We are on the right tracks. And I think everybody's notion is, we'd like to get it started. But it has to be safe and it has to be right.
"There is still a lot of work to be done and a lot of protocols to be met."
Football, when it does return, will be behind-closed-doors - that includes United's FA Cup sixth round clash against Manchester City, which is slated for the weekend of June 27.
"The world is not normal, training is not normal," Bruce continued.
"You would have players going for massages, sitting in the canteen, but that is not allowed. They still have to come dressed, they still have to park three spaces apart. It is all the stuff you have to adhere to yourself. And I think we have proven it is very safe.
"We are fortunate we are getting tested - that's the fourth test in 10 days. How lucky are we? When other people are in desperate need of it, we are getting everybody done - and that can only be a good thing."