Steve Bruce reveals verdict on loan calls for Newcastle United's Joelinton
Steve Bruce had a long list of players he wanted to move out of Newcastle United on loan when the transfer window opened.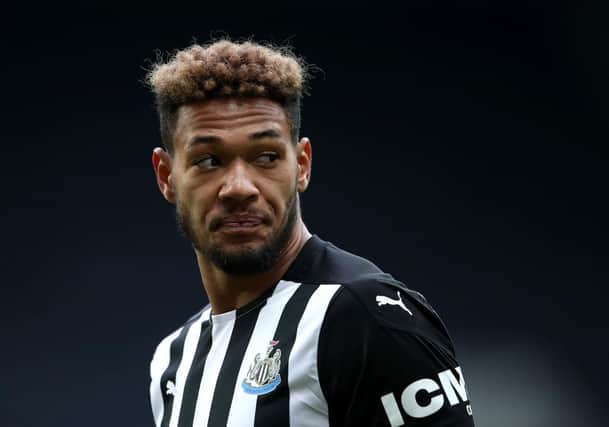 However, Joelinton's name was never on that list – despite calls for him to be loaned out.
The striker, signed for £40million from Hoffenheim last summer, struggled in his first season in English football, but Bruce is confident that the 24-year-old – who scored two goals in the club's 7-0 win over Morecambe in midweek – will make more of an impact this season.
Asked if he considered loaning Joelinton out, United's head coach said: "No temptation, whatsoever, to let him go.
"We saw the goal he scored at Morecambe – it gives you a clue to his ability. We see it – or I see it – on the training ground.
"The thing he has to come to terms with is adapting to the Premier League, and he's struggled with that, like a lot of great players.
"I think Joe will benefit from the fact he understands what's coming more now. He still has improvement in him. I had no intention of letting Joe go anywhere. We have to keep working with him.
"He will certainly get a little of confidence from scoring a couple the other night. Because, when you're constantly kicked, sometimes it can bash away at you, and no-one is immune to that. We'll keep supporting him. We have to find it and get the best out of him.
Joelinton's performances came under scrutiny last season as he was adjusting to the demands of Premier League football – and Bruce is keen to shield the Brazilian from further criticism.
Asked what he was working on with Joelinton, Bruce said: "Just to have him playing confident.
"This constant hitting with the stick, which unfortunately he has been (getting), and especially at home that he doesn't read all the nonsense and the social media. But, I suppose, it's inevitable he would do being so young.
"For me, the simple thing is that I know. I've seen him, and I know he's got some really decent natural ability.
"Let's keep reminding him what a good player he is, and try to keep him confident."