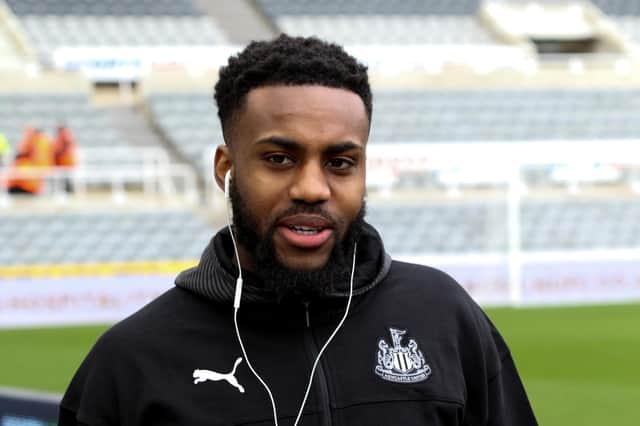 Danny Rose. (Pic: Martin Swinney)
Rose, signed on loan from Tottenham Hotspur, has sat out the club's last two Premier League games.
Bruce felt that the Premier League restart had "taken a toll" on the 30-year-old.
However, the defender will be recalled for tomorrow evening's game against Manchester City at the Etihad Stadium along with fellow loanee Valentino Lazaro, who came off the bench and scored in last week's 4-1 win over Bournemouth.
"Danny's been on the bench the last couple of games, because he played three or four on the spin, and, physically, it took its toll on him," said United's head coach.
"He's had a week off, so he'll play, the same with Lazaro too."
Midfielder Nabil Bentaleb, signed on loan from Schalke 04, is set to start against City with Isaac Hayden and Sean Longstaff sidelined with hamstring injuries.
"They've all been hampered by the shutdown, so we haven't seen a lot of them," said Bruce. "Now all of them (the loan players) want to play.
"I think they have added something to us in terms of competition, and we'll see how their performances are over the next five games in particular. (Nabil) Bentaleb looks in far far better condition now than he did do when he arrived, which is good.
"I thought he has been excellent in the games he's played, and the same for Lazaro too after the lockdown. It took him time to get up to speed. but, certainly now in training, and the last week to 10 days, he looks as though he's where he should be."