Steve Bruce snaps back at Joelinton 'cynics' after Newcastle United win
Steve Bruce has hit back at "cynics" calling for Joelinton to be more "selfish" in front of goal.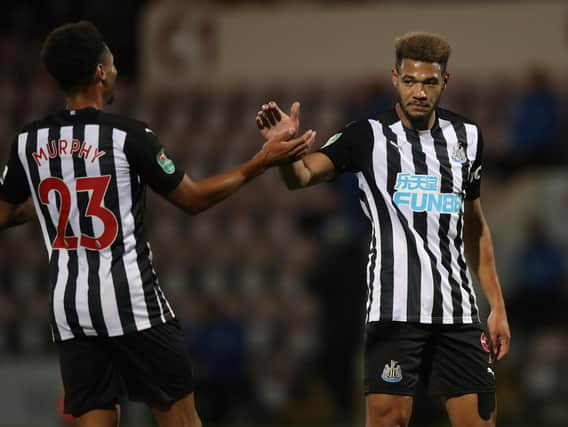 The 24-year-old – who scored four goals last season – left it, believing that it was going in, but the ball struck the post, and the League Two side were able to clear the danger.
Speaking ahead of Sunday's Premier League game away to Tottenham Hotspur, Bruce said: "We talk about the opportunity he had, but what about the second goal he scored?
"Let's take the positives. He thought it was going into the net, and wanted Jacob to score. His team-mates are important to him. Now, the cynics will say he should be more selfish, and I understand that, but he scored two good goals, the second one was a great one, and that can only help."
Bruce hopes that Joelinton's can now start scoring in the Premier League.
"There's nothing quite like a forward player getting on the scoresheet," said United's head coach. "The same sort of thing worked for Almiron last year.
"Let's hope so with Joe. We all know there's talent there – you have to have some ability to score the second goal. We all know there's a good player in there. I'm just hoping after being here 12 months, we all start to see the benefit of playing in England."