The brutal truth behind Kevin Nolan's Newcastle United transfer to West Ham
Kevin Nolan has revealed the brutal truth behind his Newcastle United exit - claiming Derek Llambias broke an agreement.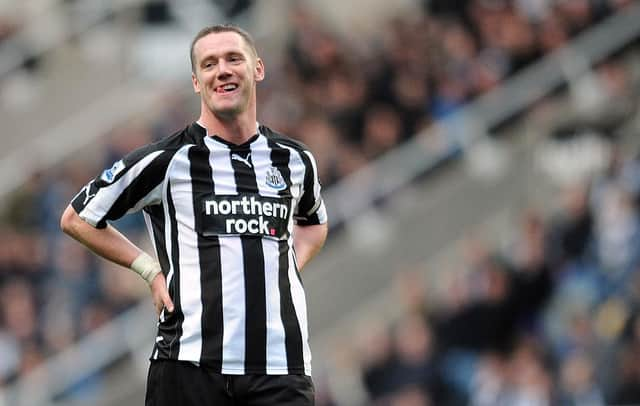 The 37-year-old, captain at the time, was sold to West Ham United in 2011 despite leading United to promotion before going on to record a 12th placed Premier League finish.
And Nolan, speaking to Stadium Astro, opened up on his St James's Park departure – which involved a bust-up with then managing director Llambias.
He said: "I was due to go in for an ankle operation and I discussed with Derek Llambias to have a two-year contract extension. I already had two years left so I was going to go on a four-year-deal.
"I was going to my operation and on the day of my operation, I got a phone call from my agent - he was supposed to be meeting him (Llambias) to sort all the little nitty-gritty bits that go on in a contract.
"He rang up and said: 'The offer is off the table, they're just happy to keep you for your two-year deal.' So obviously, I was going into the operation a very angry man because I had shaken hands with Derek on a four-year-deal."
Newcastle played out a 3-3 draw with West Brom on the final day Nolan's last season at the club.
"I did the lap of honour (on the final day) and a lot of people took a lot of stuff from it but it was never my intention to leave the club that summer. I was in Dubai and I got a phone call - Sam Allardyce had just taken over at West Ham.
"He rang my agent and asked: 'Would Kevin come to West Ham with me?'. My agent said: ' Well. what you're offering?' as agents do.
"I was coming into my peak in my eyes at 27/28. They (West Ham) offered me a five-year-deal. I had a lot of discussions with Alan Pardew - Derek Llambias wouldn't speak to me.
"I just said: 'Look, it's better for all of us'. They bought me for £4.5million when I was 26 and sold me for £4.5m."