The legal issues around coronavirus which could mean Newcastle United games go ahead without fans
There is the potential for legal action if the Premier League and EFL season aren't completed due to coronavirus.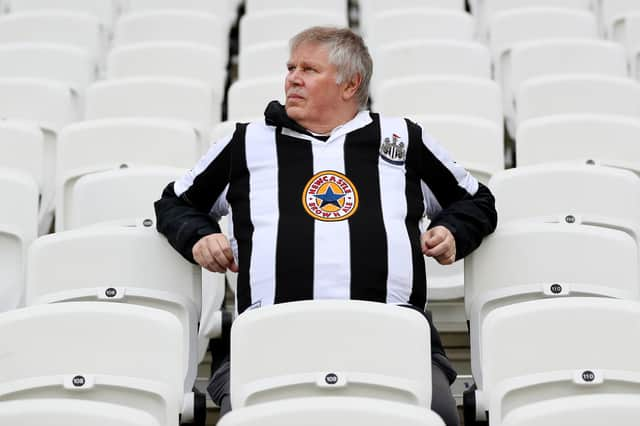 The legal issues around coronavirus which could mean Sunderland games go ahead without fans
Here, we take a look at why clubs could take action and what that could mean in terms of playing matches behind closed doors.
WHY WOULD CLUBS TAKE LEGAL ACTION?
If this season was declared null and void, there are a number of issues beyond Liverpool's Premier League title claim and the top-flight relegation battle.
Leeds United and West Bromwich Albion – who sit in the automatic promotion spots in the Championship – each potentially could legally challenge football's authorities for £150m in lost income.
Relegating the clubs in the Premier League drop zone — Bournemouth, Aston Villa Norwich City currently occupy the bottom three positions — could prompt similar court action against the Premier League.
Indeed, in League One, several teams are still in with a shout of going up – either automatically or through the play-offs – including Coventry, Rotherham, Oxford, Portsmouth, Peterborough, Sunderland, Wycombe, Doncaster, Ipswich Town, Gillingham and Burton.
HOW LIKEY ARE CLUBS TO TAKE LEGAL ACTION?
According to a source speaking to The Athletic, the Premier League and EFL ought to be fairly safe from suffering legal defeat if the majority of clubs are in favour of whatever action is taken.
"If 20-odd clubs say, 'Absolutely, we will bring it to an end now' and one or two say 'no' then any judge in the land has got to be very careful about setting a precedent there," said the source.
WHAT ABOUT THE PREMIER LEAGUE AND EFL'S COMMERCIAL CONTRACTS?
In theory, the Premier League and EFL could be in breach of contract to domestic and international rights holders if games don't go ahead eventually.
Similarly, clubs could be likewise in jeopardy when it comes to advertising on shirts or LED hoardings.
"That means, with the best will in the world, games will be played behind closed doors," said the Athletic's source. "It's all right that it's supposed to be a spectator sport — football is nothing with the fans — but there won't be a sport to watch if you've just lost all your contracts."