The £25m Newcastle United signing who's 'maturing nicely' after Arsenal move
Joe Willock reached a career milestone on New Year's Eve.
Forty of those appearances came with tonight's opponents Arsenal, and the game at the Emirates Stadium will have a special significance for Willock given his long association with the Premier League leaders.
The 23-year-old joined Newcastle in the summer of 2021 in a £25million deal after a successful half-season loan at the club during Steve Bruce's time as head coach.
Eddie Howe helped Willock – who scored in seven successive games while on loan – get back into his stride last season following Bruce's departure.
And the former England Under-23 international, a powerful and pacy runner, has been an influential figure on the pitch so far this season for the third-placed club.
"I've been really pleased with Joe," said United's head coach. "I think he's maturing nicely. He's got really good raw ability, he's very athletic, he's got an eye for goal. Technically, he's very good, and I think tactically he's improving.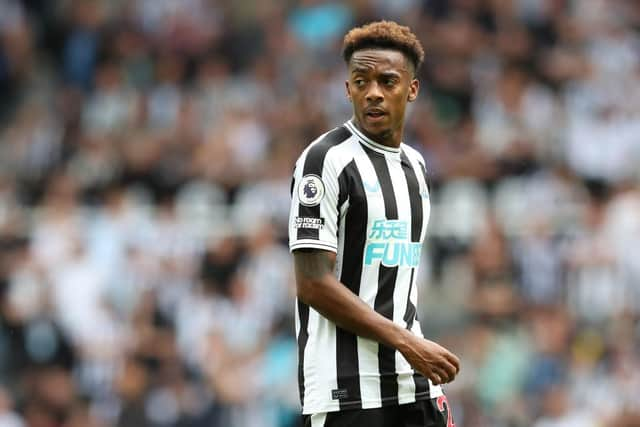 "He's been excellent for me. I've forged a good relationship with him, and I really like him as a person. I think the big thing with Joe is that I know there's a lot more in there as well. There's a lot more to come, and I'm excited about his future."
Willock, under contract at United until 2027, has scored against Southampton and Chelsea so far this season.