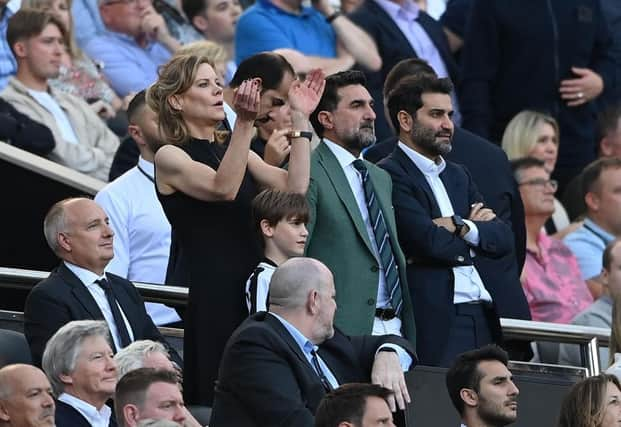 The stunning 'net worth' of Newcastle, Leeds and Manchester United's owners amid takeover talk - photo gallery
Another multi-billion takeover could be set to rock the Premier League with news that Manchester United have been eyed by Qatari investors.
Published 8th Feb 2023, 13:00 BST
Updated 8th Feb 2023, 13:01 BST
Sportsmail report that a group of Qatari investors are planning a bid for the club, one that they say would arm Erik ten Hag with the funds required to 'lead the club back to the top'.
The Glazer Family have reportedly set a deadline of the end of February for interested parties to submit bids for the club.
If a takeover of Manchester United were to be completed, it would likely be for a sum of money that would rival Todd Boehly's purchase of Chelsea last summer.
Manchester United fans have long been at odds with the Glazer family over their running of the club.
Here, we take a look at the 'rumoured net worth' of every single Premier League owner.
Do any of these figures shock you? Follow us on our social media channels and let us know your thoughts there: