'The takeover is NOT over': What next for Newcastle United – Saudi deal, BN Group and transfer latest
Takeover talk continues to dominate the Newcastle United agenda but transfers are creeping in as the summer hots up.
Watch more of our videos on Shots!
and live on Freeview channel 276
Visit Shots! now
What next for Newcastle on the takeover front and what deals will Steve Bruce look to conclude? Here our writers Liam Kennedy and Jordan Cronin take on the Toon Trending Topics in our weekly Q&A.
What next for NUFC as takeover talk again fades?
LK: "Look, let's be brutally honest about this. The takeover is NOT over. It feels over, I feel it, too. But it isn't over until the buyers-in-waiting say it is. Without a definitive pull out from all parties I am finding it very hard to move on. We need a decision either way, soon."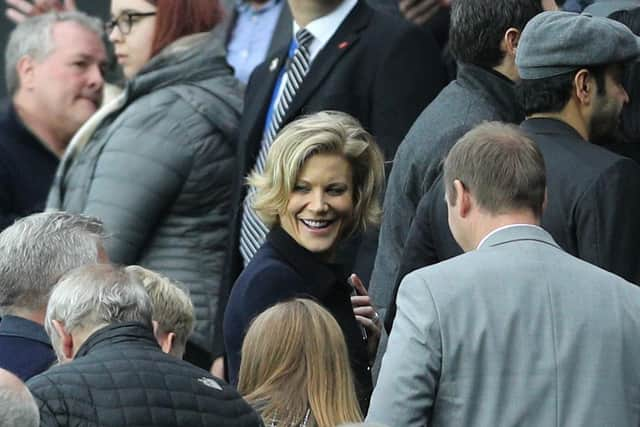 JC: "Amanda Staveley pleaded for fans to play their part and they've certainly gone above and beyond that. The pressure from fans and MPs forced the PL to break their silence and the ball is well and truly back in the buyers' court. For me, it's either put up or shut up. Simple as that. Everyone associated with Newcastle United needs a definite decision, not continued false hope, which is what it currently feels like."
Do you feel the buyers confidence (PCP etc) has been misplaced?
LK: "If their deal falls flat on its backside then yes I think it is fair to say their confidence – the 'no red flags', the 'confident of compromise' – will have been a massive misjudgement. I do not think they have set out to mislead but I do think their glass half-full mentality has not really been reflected in the timeline of events. They might just pull it off and we will all look daft but I won't be holding my breath. I think it's easier that way – expect the worst, hope for the best."
JC: "The buyers have remained confident throughout the process which was justified at first but now it seems almost naive. How can you still be confident in a bid that you've taken off the table? The PL have made it very clear - either provide the answers they want or go to arbitration. At present, they're willing to do neither. Now, unless the buyers are working on something we don't yet know about, I find their positivity incredibly difficult to understand."
Do you believe BNG are credible buyers?
LK: "They say they are, but as I have said all the way along – file this in the scepticism pile. They may also prove us all wrong, but the low-ball offer to Mike Ashley was not a good start."
JC: "We've seen the letter of intent and the proof of funds by BNG, so I'm fairly sure their interest is genuine. However, I do question how much they really want to own Newcastle United. I think the scepticism from fans is fair but let's not write them off yet. It's still early days."
Transfers, are you pleased Matty Longstaff is staying?
LK: "I'm not going to lie – I'd have been devastated if he'd have walked, if the club had allowed him to walk. He wanted to stay and all he wanted was guarantees about his future, gametime and a clear career path in the United first-team setup. Thankfully, common sense from all parties has prevailed."
JC: "I think I speak for all Newcastle fans when I say I'm delighted. He's a local lad and carries tons of promise - letting him go to another club, for free, would have been a travesty. But thankfully, he is here to stay and has a big season ahead of him. There is absolutely no reason why he can't nail down a regular place in the starting XI. His U-turn suggests Bruce has offered him the assurances on his playing time that he wanted."
Is Jeff Hendrick a good signing?
LK: "Yes. He is a player I've admired from afar for a long while. I like his workrate, his ability and his versatility. It will be interesting to see where Steve Bruce uses him mind, given he operated as a No10 and a narrow wide player at Burnley. He wants to play through the middle mind – and occasionally for the Republic of Ireland he's proven an international class box-to-box operator. If anything he gives this squad options – and is a MASSIVE upgrade on Nabil Bentaleb."
JC: "Yes - it's not one to get fans excited but ultimately he is an established Premier League player being signed for free. It's good business from Steve Bruce."
And what kind of positions should Steve Bruce now be prioritising?
LK: "We know he needs a striker. At least one. I'd be tempted to add two, if the budget allows. A wing option would also not go amiss as well as the left-back slot, which has been a constant concern, year after year. I'm not happy with the right-back options either."
JC: "I'd like to see a winger brought in but the priority HAS to be a striker and a left-back. It probably sounds easier said than done but if you bring someone like Jetro Willems back on the cheap or get a couple of overseas loans, there should be room in the budget to sign a £20m+ centre forward, right?