The truth about Sheffield United's ownership update and what it means for Newcastle takeover
Sheffield United are STILL owned by Prince Abdullah bin Musa'ad bin Abdulaziz Al Saud – quashing speculation he has left Bramall Lane in a move designed to help push through Newcastle United's takeover.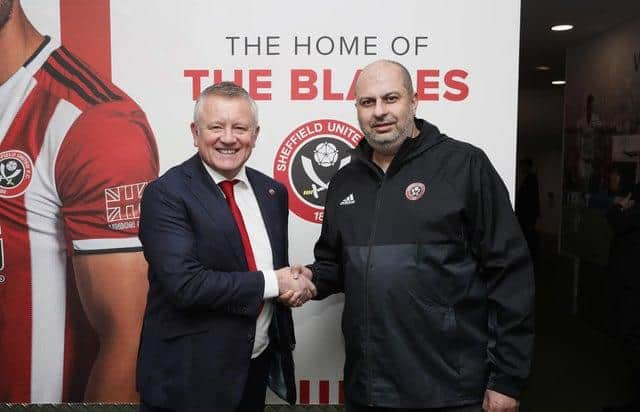 Documents lodged with Companies House, which were published on its website earlier today, appeared to suggest the Saudi Arabian had notified officials there that he had ceased to be a person of 'significant control' in October - soon after he won a High Court battle for control with former co-owner Kevin McCabe.
But a Blades spokesperson tonight confirmed the shareholding of both the football club and its parent company Blades Leisure Limited remains unchanged.
"Sheffield United has received a number of questions in relation to filings with Companies House that were made today (Thursday 21st May 2020) by the club and its direct parent company, Blades Leisure Limited.
"The club confirms that there has been no change in ownership of the shares in either The Sheffield United Football Club Limited or Blades Leisure Limited.
"The filings at Companies House were made to allow Companies House to accurately reflect that ownership on the public record and not to disclose any change.
"Accordingly, H.R.H. Prince Abdullah bin Mosa'ad bin Abdulaziz Al Saud remains the ultimate owner and controller of Blades Leisure Limited and its subsidiary, The Sheffield United Football Club Limited.
"The club expects that the public record will be updated by Companies House to reflect the filings referred to above in the coming days."
The documents' release on social media caused a stir in the North East, where Newcastle United fans had been awaiting news of their club's proposed takevover from a Saudi-backed consortium.
There had been unfounded speculation that Sheffield United's current ownership was a barrier to Newcastle United's takeover, which prompted supporters to believe there had been a change in circumstances at Bramall Lane to remove a potential 'conflict of interests'.
The Newcastle takeover by the PiF consortium is still with the Premier League, with latest expectations being that it could be signed off early next week.