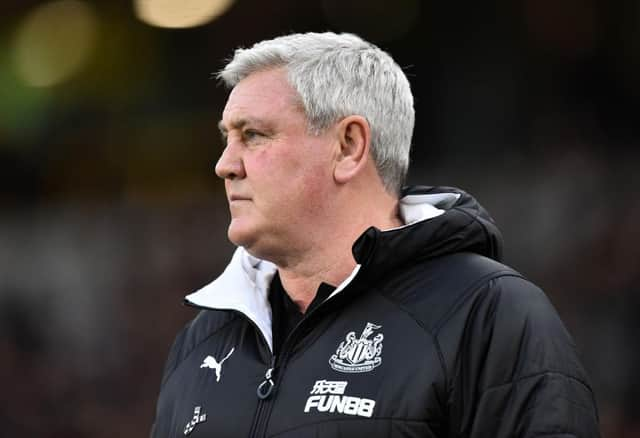 Steve Bruce at Molineux last season.
Steve Bruce can ill-afford any more injuries, but he badly needs a performance this afternoon – and some kind of result.
"I'm under no illusion that if you're manager, then the criticism flows," said Bruce. "Sometimes, you think it's a bit unjust, but it's part and parcel of what we deal with. In the past, you'd discuss it in the pub. Now, everyone is a manager. I can't stop it."
Bruce's players can stop it by putting in performances and getting results.
United's head coach has been in the job for 15 months now, and some supporters still don't believe his team has an identity. Bruce has attempted to go on the attack, but this ethos has left his team vulnerable defensively. He's acknowledged that he needs to get the "balance" right.
We know how Bruce wants his team to play. He wants to field a back four, use the pace he has out wide – and play one off the front. But can Newcastle play that way against the better teams in the Premier League? Time will tell.
Everyone may be a manager in the social media age, but only one man makes the decisions.