'We understand just how beautiful a united Newcastle can truly be' – Amanda Staveley issues Newcastle United takeover statement
PCP Capital Partners' Amanda Staveley has issued a statement thanking Newcastle United fans for takeover efforts.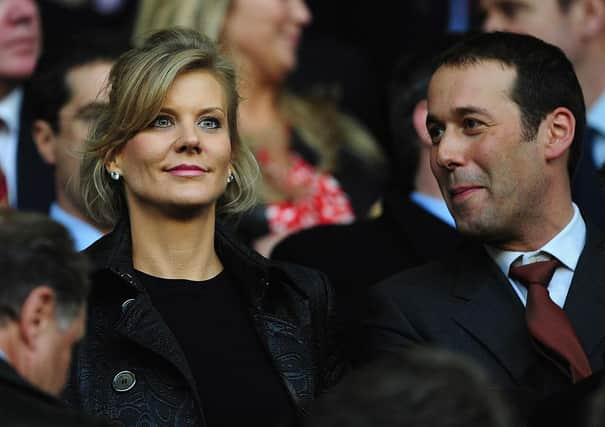 A statement was read out at this evening's Newcastle United Supporters' Trust meeting by host George Caulkin, and it read: "I would like to thank the Newcastle United Supporters' Trust and all Newcastle fans for their incredible backing and huge efforts over the past few days and beyond.
"I thank you from the bottom of my heart.
"Speaking on behalf of myself and my husband, the Reuben family and the Public Investment Fund of Saudi Arabia, we are not just overwhelmed by your support, we are humbled by it.
"Our group has received emails and messages in the thousands and I can't begin to tell you what that means to us. We do not take it for granted.
"We understand that a strong Supporters' Trust means a strong Newcastle. And we understand and have seen again just how powerful and beautiful a united Newcastle can truly be.
"Thank you again. Amanda."
Last Thursday the trio of buyers appeared to pull the plug on the takeover, citing incessant Premier League delays in their conducting of their own owners and directors test. By fair estimates the paperwork was first lodged on April 9 – meaning the tests were into their 17th week when the buyers released their statement. Both buyer and seller were advised the checks would take between two and four weeks.
This week the deal landscape has shifted somewhat with scores of MPs from across the country backing fan calls for transparency from the Premier League, who failed to come to a satisfactory decision despite 16 and a half weeks of trying.
Prime Minister Boris Johnson today put his name to a growing list of political figures calling for answers.
A fan petition calling for an independent review of the Premier League's takeover conduct has almost 100,000 signatures.