West Brom boss Slaven Bilic discusses the 'risk' of Newcastle United COVID-19 outbreak ahead of Tyneside trip
West Bromwich Albion manager Slaven Bilic says he has 'no doubts' about his side's Premier League trip Newcastle United getting the Premier League 'go-ahead'.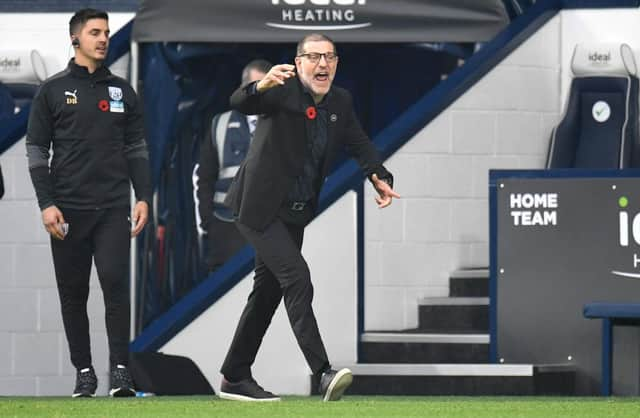 The Baggies travel to St James's Park this weekend following on from a significant COVID-19 outbreak among the Newcastle United squad.
The Magpies' last top flight fixture against Aston Villa had to be postponed because of the virus spread through the United bubble – but this match has been given the green light after Steve Bruce's first-team squad returned to training at the club's Benton training base.
And Bilic believes there is little risk in the game being played – as the league would put the interests and safety of the players first, should the outbreak not be under control.
Speaking to Sky Sports News, Bilic said: "They (Newcastle United and the Premier League) do not have any doubts.
"They wouldn't risk the safety of the players if there was any doubt.
"It's not good for Newcastle, but we had eight players (out) with Covid recently and coped with it. We don't expect those who are unfit to start."
Discussing his own experiences with the virus among the West Brom squad, he continued: "Only Branislav Ivanovic and Jake Livermore felt weak enough that they needed more time to recover. Others you felt it was almost a mistake that that'd tested positive (because they had no symptoms)."
Newcastle's players returned to training in groups on Wednesday after a week and a half without access to Benton.
Callum Wilson and Matt Ritchie have been pictured or made their availability known on social media.
It is not yet known who will miss the encounter with the club, according to some reports, recording up to 14 positive tests among their playing and coaching staff.
United had three players and one member of staff absent due to positive coronavirus tests the last time they played – on Friday, November 27. Should that trio be fit enough they will be available, with self isolation set at 10 days in Premier League protocols.
Bruce & Co face three games in eight days in the Premier League.