What does the European Super League saga mean for Newcastle United's proposed Saudi takeover?
Forty-eight hours of footballing madness this week threw the game we all love into chaos as the sun rose and then swifty set on ill-conceived European Super League proposals.
But what does all of that mean for Newcastle United and the chances of their Saudi-financed, PCP Capital Partners brokered and led takeover, if any at all? And how does English football move on from this mess?
Our writers Liam Kennedy, Miles Starforth and Jordan Cronin take a look at the key issues this week in our usual Toon Trending Topic feature...
How does football move on from this debacle?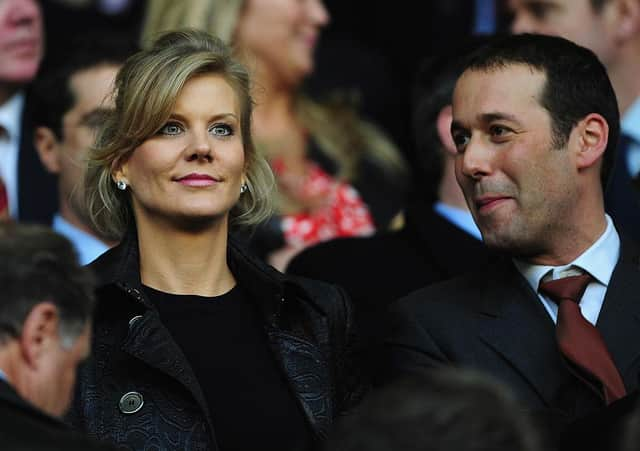 LK: "Forgive but never forget. This is bigger than football – the last week has proven that. English football needs to be protected from itself. An independent body – one free of powerful influence, ruling out the FA, for example – must look over major decisions and legislation must be brought into law to enshrine the core values of English football and make it illegal for them ever to be stolen, transported, removed, whatever you may call it, again. Every club must be made to sign up to and adhere to this."MS: "Good question. It can't pretend nothing has happened, and nor should it. The good thing, as I said, was the solidarity we saw in the face of the proposals. It takes a lot to get fans, clubs, governing bodies and politicians in agreement, but the proposed ESL did just that. Hopefully, a lesson has been learnt by those clubs - and this debacle, once and for all, has put an end to thoughts of a self-serving breakaway by Europe's wealthiest clubs."
JC: "This time next week, we won't be talking about a European Super League but that doesn't mean to say we'll forget. I hope this is a lesson learned for FIFA, UEFA and the Premier League etc to stop putting most of their time and effort into appeasing the so-called bigger clubs. Give them an inch, they'll take a mile - that's been dangerously proven this week. Ultimately, there needs to be a serious review into how clubs are being run - I'm aware that has been mentioned but we now need action rather than words more than ever. Fan power prevailed on this occasion but I fear these disgraceful owners are already plotting new and controversial ways to ensure they can't be stopped next time.
Should punishment be handed down to the breakaway six, or should they be welcomed back with open arms?
LK: "Punishment is a must, although I have doubts about how strong that punishment may turn out to be. If they've broken any Premier League rules – and let's be clear, that's still a big IF, as the PL law wordings are open to interpretation on this matter – then I would expect the breakaway six to be punished within the laws of the game. They should however, be welcomed back with open arms, too. I want a break up of English football as much as I do the closed-shop ESL. Too harsh a punishment can be as damaging as doing nothing at all."MS: "There must be some accountability for what has gone on, and, it seems, a Premier League rule may have been broken by the six breakaway clubs. These rules must be adhered to, so there has to be some punishment. That said, the Premier League is in a tough position given the importance of these clubs. There has to be some realism, and, after all, the Premier League has already got what it wanted - the end of the proposed breakaway league. It must tread carefully, but there must be some consequences for the six clubs."JC: "Those clubs brought our beautiful game into disrepute and almost ruined it forever. Those owners showed their true colours by acting on sheer greed. For me, it's simple - dock those clubs points. Ban them from European competitions for a season or two. FIFA and UEFA need to show these people who is the boss and lay down their marker 'if you go behind our backs, you will not get away with it.' That said, do I think punishment will happen? No, sadly not, especially after seeing Aleksander Ceferin's cringeworthy statement welcoming back Manchester City to the "European football family"."
Do you think this week's events are a positive, negative or have no impact on a potential change of ownership at Newcastle United?
LK: "There are some, who are in the know, who believe this week's events to have proven positive. The masks have been revealed and now everyone else can see how the cartel behaviour has prevented true competition with regards the Newcastle United takeover. That lobbying was done in fear. I tend to think it will have little short-term impact now it has died, although the legals will pore over this for anything they can argue and use as evidence. Had the ESL been green-lighted, that could have been much more detrimental. It is hard to argue Newcastle would be worth even half as much in a diluted Premier League, or the Saudis would even have the appetite to walk through the door anymore."
MS: "It has to be seen as a positive, as the club, surely, would not be such a saleable asset had the breakaway succeeded. It would have gutted the Premier League. The reward for footballing success of Champions League football is surely important to any would-be owner."
JC: "It has been widely reported some of those six lobbied clubs into trying to get the proposed takeover of Newcastle United blocked. I'd seriously love to sit here and be in the shoes of Richard Masters and say 'right, we pledged our loyalties to you and you betrayed us, deal with the extra competition and finances yourself' and the takeover is waved through. But unless punishment is taken, which I don't think it will be, the Premier League and those 'Big Six' will soon pick up where they left off and forget this ever happened."
And do you still have belief the current takeover attempt remains a possibility?
LK: "Yes. There were a number of obstacles that could have majorly derailed the deal and it feels like one of those has been dampened, if not put to bed, in terms of relegation. It's now down to the legal team to do their work and even with an unfavourable arbitration decision, that does not mean the deal is done yet, either."
MS: "Everything hinges on the arbitration hearing. There have been a lot of revelations in recent weeks, but the takeover is tied up in a legal process, and, unfortunately, this process isn't a quick one."
JC: "It's more hope rather than belief. Things are happening in the background and for as long as it's still alive, I'll always be hopeful of a bigger and brighter Newcastle United."
A message from the Football Clubs Editor
Our aim is to provide you with the best, most up-to-date and most informative Newcastle United coverage 365 days a year.
This depth of coverage costs, so to help us maintain the high-quality reporting that you are used to, please consider taking out a subscription; sign up here.
Your support is much appreciated. Richard Mennear, Football Clubs Editor