What next for the Newcastle United takeover legal action? Liam Kennedy answers YOUR questions
After a spring, summer and autumn of ups, downs, uncertainty and indecision, the Newcastle United takeover saga continues to rumble on.
But this will be no 'winter of discontent' for Newcastle United – it is likely to be one which brings decisive action.
Is this anti-competition legal 'Letter Before Action' a significant step?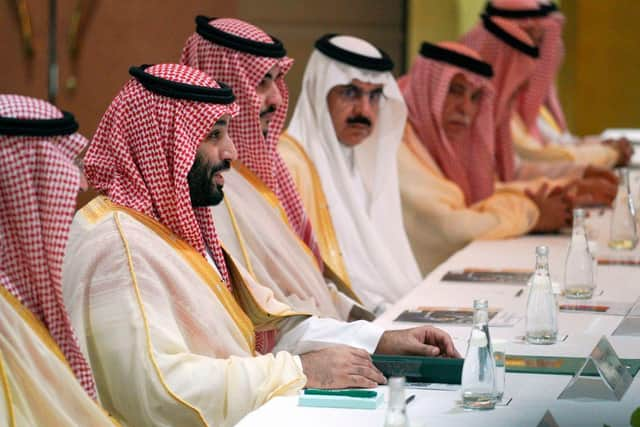 In short, yes. This could be hugely significant. This action has been brought by two regular members of the Newcastle United fanbase – one of whom has very high connections in the legal game, and funds to back this up. The Premier League now have until next Tuesday to respond to the letter. An extension is possible, of course, but they must respond. If they don't, this will head to the courts. There is no other way around this. The Premier League either open their books to NCSL and their significant legal team, or don't and a date in court, in time, will be set.
Why is it fans and not Mike Ashley taking this action?
No matter who brings the action – the consortium, Ashley or Joe Public – the Premier League must answer, or they will be taken to court. When court comes around, disclosure will happen – and I think it highly unlikely the Premier League – and its top clubs including Liverpool, Manchester United and Tottenham Hotspur – will want their dirty laundry aired in public. Judging by recent leaks – Project Big Picture, the European Super League, secret meetings, etc – this could prove a very damaging episode for the league.
Why the new QC and not Mike Ashley's?
Just as all journalists are not the same, neither are all solicitors, barristers and QCs. Put me in a job with the Financial Times and ask me to write about the financial implications of a big business merger and I'd be at sixes and sevens. Some would argue I am like that with football, too.
The point is, as every journalist has their specialism, so too do those in the legal profession.
Robert O'Donoghue is at the top of his game when it comes to anti-competition. He's regarded as one of the top three QCs in the country on this subject, as well as one of the best in Europe.
The likes of Nick De Marco and Shaheed Fatima have other specialisms. Ultimately, when all added together, it's a pretty formidable legal team positioning themselves to take on the Premier League.
O'Donoghue is a QC, on the Queen's Counsel. This is the best of the best in the legal game, hence why I'd listen to what he has to say. This is a long way from your everyday, £150-an-hour solicitor. Legal fees for QCs can run into the millions.
So, what next?
We wait. I know we've done a lot of that lately, but waiting is what we must do.
The key to all of this is to stay calm and patient. This will play out.
There is no guarantee it will play out the way we all want it to – well, the way most bar a few luke-warm dissenting voices seem to want it to. But this legal action has significant legs. And the next few weeks could well prove to be some of the most crucial in Newcastle United's recent history.
A message from the Football Clubs Editor
Our aim is to provide you with the best, most up-to-date and most informative Newcastle United coverage 365 days a year.
This depth of NUFC coverage costs, so to help us maintain the high-quality reporting that you are used to, please consider taking out a subscription to our new sports-only package here.