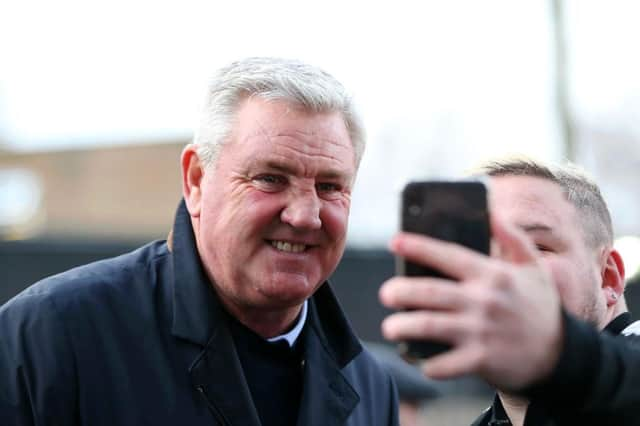 BURNLEY, ENGLAND - DECEMBER 14: Steve Bruce, Manager of Newcastle United poses for a selfie with a fan during the Premier League match between Burnley FC and Newcastle United at Turf Moor on December 14, 2019 in Burnley, United Kingdom.
Season ticket refunds – and a lack of cash or communication from the football club – is on the tip of everyone's tongue on Tyneside as top flight football gets set to return on June 17. United, of course, are not in action until June 21.
Fans are definitely shut out until the end of the 2019/20 season, but how far into next? Original estimates had predicted 2021 before fans would be considered back in football stadiums but reports this week suggest that date could be sooner.
It is understood there is increased hope some fans could be allowed into grounds as early as September – when the 2020/21 campaign is pencilled in to belatedly begin – but this would involve social distancing and massively decreased crowds.
Speaking to Sky Sports, Premier League chief executive Richard Masters addressed the issue: "No one knows when matches will move away from the behind-closed-doors model.
"Obviously, it's right to have contingency plans in place, but there is optimism at the Premier League and at clubs that we will start to see fans back in the stadiums next season, and it may happen on a phased basis."
All 92 remaining top flight games are set to be screened live with Sky Sports, BT Sport, Amazon and BBC sharing the broadcasts.