Accrington Stanley could be missing FIVE key players for Sunderland clash as John Coleman pinpoints danger man
Accrington could be without five key players for the visit of Sunderland - as John Coleman targets a first win over the Black Cats.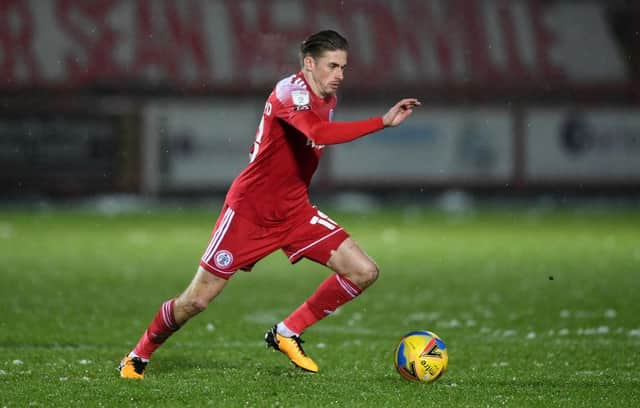 Stanley have come close to beating the Wearsiders in recent years but have found a triumph elusive.
And if they are to do it this time, they will have to do it without five of their key players – with goalkeeper Nathan Baxter, captain Seamus Conneely, striker Colby Bishop, defender Ross Sykes and winger Joe Pritchard all set to be sidelined.
"We have got to wait and see if Nathan needs an operation but if he does, he will be out for the season," explained Coleman.
"We have got a more than adequate replacement in Toby Savin, he was outstanding in keeping Nathan out at the start of the season and I think people can quickly forget that. We are blessed three good keepers in Liam Isherwood as well.
"I am not expecting Colby or Seamus to be fit. Colby has more of a chance than Seamus.
"If you look at Seamus and the amount of games he has played over the years, he reminds me of Paul Mullin, as he gets older he gets more durable.
"I would be lying if I said we don't miss Seamus as he has been our best player this season. If they stopped the season now and had a vote for the player of the season from the fans, players and management staff, he would win it hands down. We do miss him but we have to get on with it.
"They are all big misses for us but it gives others the opportunity to play and do well."
Sunderland come into the clash on the back of a nine-game unbeaten run, and while Coleman is wary of the threats posed by the side – and danger man Aiden McGeady – he says Stanley cannot become 'obsessed'.
And with Sunderland themselves set to be without some key men, the Stanley boss is hopeful of a maiden win over the Wearsiders.
"Since Lee Johnson has gone in, he didn't have the greatest of starts but he has turned it around and stamped his mark on it, got them playing good football and scoring goals, winning games and keeping clean sheets," he said.
"We had that one game which was called off when it was 1-1 and I think we would have gone onto win that game. We have lost a couple of times in the cup and league against them and had a gallant 2-2 away from home and I thought we did enough to win the game but we haven't quite got the other side of them yet, we haven't beat them.
"Obviously we have the opportunity tomorrow and we have got try and take it.
"Aiden McGeady has been a thorn in our side, we will give them the respect they deserve and come up with ploys to try and negate them but we won't become obsessed with them."