Ex-Sunderland boss tipped to be handed League Two job
Former Sunderland manager Roy Keane is among the early favourites to become the new Salford City manager.
Keane, who has been out of management since leaving Ipswich Town in 2011, is being touted as a potential replacement for Graham Alexander – who was sacked by the League Two side on Monday despite an unbeaten start to the season.
And given the Irishman's links to the Class of 92, who own Salford, it is no surprise that Keane is among the early contenders.
SkyBet have Keane as third favourite to take the reins at the Penninsula Stadium, priced at 4/1. Caretaker manager Paul Scholes (11/4) is favourite, closely followed by Danny Cowley.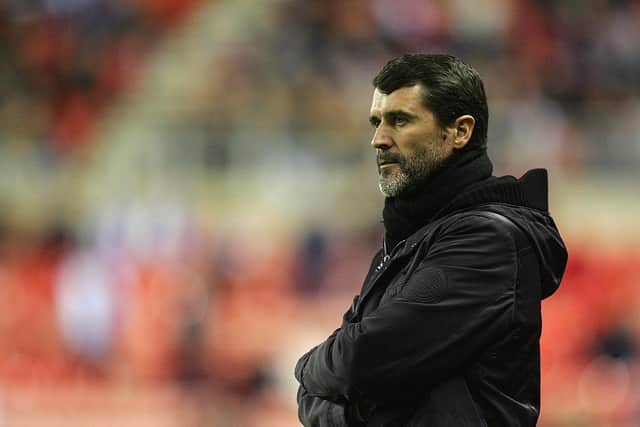 The former Sunderland chief has made no secret of his desire to return to management and, speaking earlier this year, Salford co-owner Gary Neville tipped his former teammate to be handed a job in the near future.
He told Pundit Arena: "He's an experienced coach now, who's coached internationally and at club level.
"Actually, he's getting to a point where I would say he's coming into his prime having gone through that learning of the first 10 years in coaching and management
"There are very few coaches who just all of a sudden just hit the ground running straight away.
"You have to get through those moments. I think of lads like Harry Redknapp, Tony Pulis, Neil Warnock or Sam Allardyce. These guys who have survived 30-years in the game. They've had bumps and knocks and obstacles along the way. But they get through them and they carry on going.
"And that's the thing with Roy, he's had his successes, he's had a couple of bumps. He's as experienced, and, to be fair, qualified as he's ever been in his life to be a coach. Why would he be a risk now? I don't see it."
"That is a problem in English, British football, that we actually see a manager who is actually more experienced and is seen as a bigger risk. Roy is now the most experienced he's ever been in management. He's seen more than he has ever seen before."