Intriguing new Newcastle United takeover claims emerge - with Sunderland AFC intertwined
American billionaires who attempted to buy Sunderland in 2019 were initially interested in purchasing bitter rivals Newcastle United, it has been claimed.
Published 12th Feb 2021, 09:36 BST

- 2 min read
A trio of investors – Robert Platek, John Phelan and Glenn Fuhrmann – held discussions with the Black Cats over purchasing the club in 2019, and even attended games on Wearside while negotiations continued.
The group all worked together at MSD Capital, but the deal for Sunderland was to be a private investment rather than one conducted through the form.
Ultimately, a takeover could not be agreed and the trio – by then known as FPP Sunderland – loaned around £9million to owner Stewart Donald's holding company, Madrox Partners.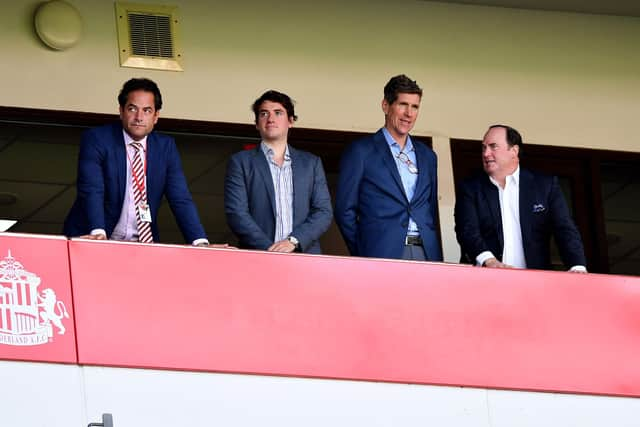 Since then, MSD Capital themselves have begun to have a presence in the game and have agreed loan arrangements with Premier League side Southampton and second tier outfit Derby County.
Platek, meanwhile, is on track to purchase Spezia in Italy's top flight having previously bought Danish and Portuguese clubs.
But a report in the Financial Times suggests that it wasn't Sunderland who were first viewed by the trio as a potential club to purchase – but instead it was Newcastle United.
The report claims that Platek was spearheading MSD's push into English football and that he held talks with Mike Ashley over a deal to purchase the Magpies prior to any interest in Sunderland.
Only once it became apparent that a deal to purchase Newcastle wouldn't happen were MSD approached with the opportunity of purchasing Sunderland, the report claims.
Speaking last year about the American interest in Sunderland, Donald said: "I think if they were going to buy it, they would have bought it already.
"They invested the money so that we could…we sold them our vision of what we wanted to do.
"They invested their money on the basis that we would be there to oversee it. Their view is that they're 3000 miles away and they invest in management teams, so their investment was in me. So if I'm not there it's unlikely, I think, that they'll want to take it on."
Sunderland are now the subject of a takeover bid by Kyril Louis-Dreyfus, who would take a majority share in the club.