Jeff Stelling's latest Prostate Cancer UK walking challenge to start at St James's Park and take in Stadium of Light
400 fans. Four days. Four marathons. One cause.
11th Jun 2021, 1:24pm
- 3 min read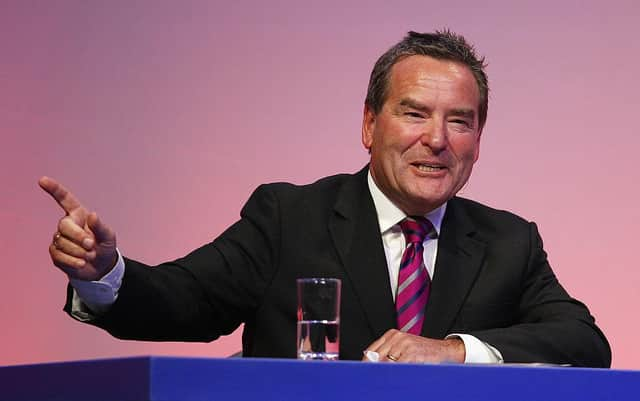 Sky Sports star Stelling will be marching across the country for Prostate Cancer UK for a fourth time later this summer, inspired by the loss of a close friend and a football hero to the disease – and he wants 400 football fans to join him.
The long-serving Sky Sports presenter has raised more than £1m for the leading men's health charity walking across the UK in 2016, 2017 and 2019 – and returns in August and September to support Prostate Cancer UK in their quest to help stop prostate cancer being a killer.
This year he will be taking on four walking marathons in four regions, starting on August 30th with a route from Newcastle United, where he finished his 2017 March, to rivals Sunderland. He will also take in Durham Cricket Club en route.
The walk then heads to Yorkshire on the 31st, before marching through Merseyside on September 1st. His March for Men finishes up in London on September 4th by which time he would have walked 100 miles in a week.
The aim is to help raise funds for lifesaving research.
Stelling said: "Covid has had a horrific impact on lives across the UK, but prostate cancer has not gone away. In fact it's now more important than ever that we support men and their loved ones.
 "One in eight men in the UK will get prostate cancer in their lifetime. I deal in stats, but that one still shocks me. This is our Dads, partners, brothers, grandads, uncles and friends."
More than 1,200 football fans and supporters have joined Jeff in the past.
Among those walkers was Yorkshireman and huge Sunderland supporter Lloyd Pinder, who joined Jeff on his first ever walk in 2016, and was there to meet him at the finish line at Tottenham Hotspur in 2019, alongside former Liverpool, Tottenham Hotspur and England goalkeeper Ray Clemence, father of current Newcastle coach Stephen. Both men died last year.
Stelling added: "So much has changed since the end of my last walk in 2019. Two great friends met me on the finish line that day, are both sadly no longer with us, both victims of prostate cancer.
"Last year, we lost the great Ray Clemence to prostate cancer. A terrific goalkeeper and a terrific human being.
"I also lost my mate, Lloyd Pinder, to the disease a few months earlier. I met him on the second day of my very first march for Prostate Cancer UK up in Yorkshire. This highlights once more what an indiscriminate disease this is, and it's for men like Lloyd and Ray, their families and everyone affected by prostate cancer that we march again."
Stephen Clemence, on the coaching staff at Newcastle United, said: "My dad was a tireless campaigner for Prostate Cancer UK for many years, and it's a cause that me and my family will continue to support.
"So I'm so proud and grateful that Jeff Stelling will be marching to honour his memory this year – and me and my family are looking forward to supporting his efforts."