Kyril Louis-Dreyfus reveals what inspired him to make huge Sunderland decision
Kyril Louis-Dreyfus has offered further insight into his deal to purchase a majority stake in Sunderland - having previously turned his back on football.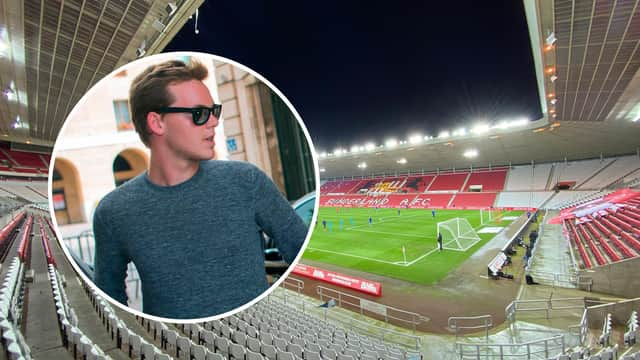 Kyril Louis-Dreyfus reveals why 'special' Sunderland made him reverse his decision to quit football
The 23-year-old has agreed a deal with Stewart Donald to purchase his majority shareholding in the club and, subject to EFL approval, will become chairman of the club in the New Year.
The Louis-Dreyfus family have previously been involved in football with French side Marseille, but sold the majority of their stake on the Ligue 1 outfit to American Frank McCourt in 2016.
At that point, Kyril - who was a fervent supporter of Marseille during his family's involvement with the club - decided to turn his back on the 'rotten business' of football.
But in an interview with L'Equipe, he has now opened up on why the 'special project' presented to him at Sunderland has caused him to perform a major u-turn.
"Following the sale of OM, I stuck to one idea: we don't do anything in football anymore, it's a rotten business," explained Louis-Dreyfus.
"But Sunderland, this is a special project, really. The potential is in England.
"At OM, we didn't have the Vélodrome, which was causing us a lot of problems; Sunderland owns its stadium, with the country's seventh capacity.
"The fervor of the people is reminiscent of that of Marseille. In D3, before the health crisis, there were more spectators on average than in half of the Premier League clubs. You can't buy this!
"In cities like Zurich, Monaco, nobody is interested in football, it limits the possibilities of expansion."