Lee Johnson has this takeover message for Sunderland fans
Lee Johnson is confident the Sunderland takeover will go through, with fans having to be patient.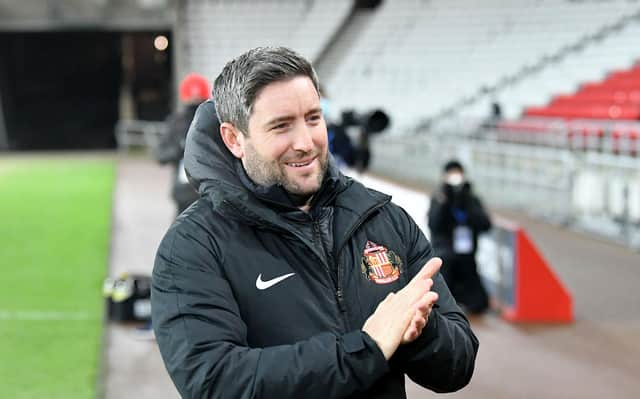 Sunderland are currently in the process of a takeover with Kyril Louis-Dreyfus set to take charge as majority shareholder this month, subject to the owners' and directors' tests being concluded by the EFL.
That process has been ongoing for around a month now but it is hoped the takeover will be concluded this month.
The 23-year-old has agreed a deal with Stewart Donald to purchase his majority shareholding and will become chairman.
Sunderland's head coach says the takeover remains ongoing and he doesn't anticipate any problems.
Johnson was asked about the takeover at his pre-match press conference ahead of the visit of Shrewsbury Town to Wearside this weekend.
On the takeover, the club's head coach said: "As you were, still positive and pending.
"Nothing I have heard or any conversations would say it won't happen, I truly believe it will happen.
"It has been interesting to watch other clubs, the Wigan one fall away and the rumours around the Derby one.
"I think we are very strong in terms of what we are trying to do. If we get the new ownership, it takes the course on a different path.
"Internally we are still driving to do everything we can on a short term and long term basis."
Sunderland, beaten 2-1 by Plymouth Argyle at the Stadium of Light on Tuesday, return to League One action on Saturday afternoon when Shrewsbury Town visit Wearside.
The schedule remains demanding for Sunderland with an away trip to Ipswich Town to follow on Tuesday.