Lee Johnson hoping for good news about Sunderland and Rangers winger ahead of Oxford and Peterborough United games
Lee Johnson hopes to have Jordan Jones fit for this weekend's crucial fixtures against Oxford United and Peterborough United.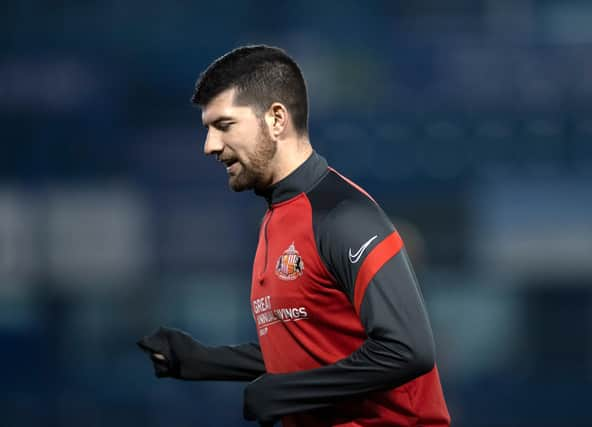 Jones was a key figure through the first part of Sunderland's current unbeaten run, but picked up an injury in the 2-0 win over Portsmouth, a game in which he scored and produced arguably his best performance to date for the Black Cats.
The Rangers loanee has caught the eye since arriving in January and was set to be recalled to the Northern Ireland squad for the current set of fixtures before his injury.
The 26-year-old missed out on the matchday squad for the 1-0 win at Bristol Rovers, a game in which Aiden O'Brien returned from his injury to hand Johnson another attacking option.
Discussing the return of the matchwinner on the day, Johnson said that depth is going to be key in what is a hectic schedule between now and the end of the season.
The return of Jones would be another welcome boost to his attacking firepower.
"What you want is options when you're picking a side, especially when you have a game every three days," Johnson said.
"The players accept [the demands of] that.
"Hopefully Jordan Jones comes back for next weekend's games if he has a good week of training.
"That's another very good option for us whether it be in the starting XI or on the bench."
Denver Hume is set to step up his recovery from a hamstring injury in Sunderland's U23 fixture against Burnley this afternoon, as Johnson carefully manages his return to the fold after almost four months on the sidelines.
"We've got an Under-23s game on Monday against Burnley, and I'd like Denver to get some more minutes in that," Johnson said.
"Then we'll have a look and assess it, and speak to him to see how he feels about the progression back to getting first-team minutes."
Johnson looks unlikely to have any further defensive options for the two critical games against promotion rivals, with Tom Flanagan understood to be around a fortnight away.
Bailey Wright will step up his recovery this week. Last Friday, Johnson said the experienced centre-half was feeling 'really good', but added that he was not 'immediately close to a return'.