Ross Stewart contract message plus key Sunderland fitness update
Sunderland face QPR in the Championship tonight, here is the latest SAFC news.
Key Sunderland midfielder could play again this season
Sunderland midfielder Elliot Embleton could still play again this season but won't be rushed back after a lengthy injury setback.
The 23-year-old suffered an ankle fracture and significant ligament damage during the Black Cats' 1-1 draw at Hull in December, before undergoing surgery the following week.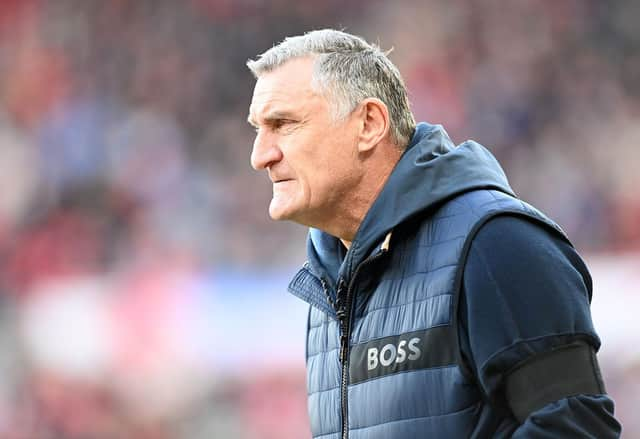 Embleton, who has made 23 Championship appearances this season, is on track to return in April, yet a significant injury may require more time for the player to regain match sharpness.
Asked if Embleton could still play again this season, Mowbray told the Echo: "I'm not sure. He's been back in the building. I saw him at lunch the other day.
"I think the timescale is around a month before the end of the season in April.
"We'll have to make a call later on whether it's worth him getting the confidence going into the summer that he's actually fit and give him some game time, or whether we actually give him the extra weeks to actually get himself through the summer.
"Until he gets to that point where he's around on the grass we won't make that decision until then I don't think."
Sunderland boss Tony Mowbray expects contract talks with Ross Stewart to intensify over the coming weeks – despite the striker's season-ending injury.
The 26-year-old, who has scored 10 goals in 13 league appearances this term, is under contract until the summer of 2024, while the Black Cats have been trying to negotiate a longer deal.
As the head coach, Mowbray isn't involved in negotiating contracts with players, yet he's made his thoughts clear on Stewart's situation.
"I would expect those talks to intensify," Mowbray replied when asked how Stewart's injury could impact contract talks. "I think we should be trying to get Ross Stewart signed up long term.
"I've said it many times, it's not my job, but in my mind, if he's the player that you think can score the goals for this club moving forward, then you need to get things sorted regardless of whether he's fit to play or not.
"If you believe in the footballer and the guy, that's the most important thing. Maybe the dynamics of it change a little bit for both parties, but the key thing in my mind would be to get an offer that looks enticing for Ross and his family. Let's get him tied up, and let's move forward."