Stewart Donald reacts to Sunderland ownership development and explains his likely next steps
Stewart Donald has stated his desire to return to Eastleigh FC after Kyril Louis-Dreyfus and Juan Sartori combined to further reduce his shareholding at Sunderland AFC to 9%.
Published 20th Mar 2023, 10:29 BST

- 3 min read
Updated 20th Mar 2023, 16:03 BST
However, the former Sunderland Chairman has also hinted that he is not looking to reduce that number any further in the short to medium-term future, insisting that he still 'loves' the club.
A club statement on Friday evening confirmed that Louis-Dreyfus now owns a 58% stake in the club, with Sartori increasing his own stake to 33%.
With Donald now holding a stake of less than 10%, ownership rules means he could take an active role elsewhere and in an interview with BBC Radio Solent last weekend, he has made clear that he would like to resume day-to-day running of the club he left for Sunderland in 2018.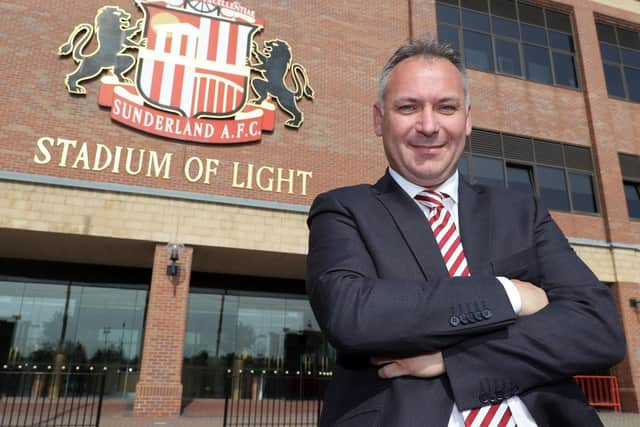 Donald insisted that he has no active part in decision-making in Sunderland, and that his involvement is purely in funding where required.
His tenure as Chairman and majority shareholder ended in acrimonious circumstances due to widespread fan discontent with performances on the pitch and the manner of the club's direction off it.
Friday's statement was the second time Louis-Dreyfus and Sartori had increased their share since the initial deal, buying out Charlie Methven entirely in the summer.
"It means that under the rules that if there's a deal to be done, I can go to another club," Donald said.
"It was part of the thinking, I had a chat with Kyril and Juan and they're really enjoying it I think - they've been great for the club. They're really enjoying it and it's been a gradual thing, Kyril has had a look at it and we've had a couple of conversations, as he's enjoying it more he wants to take more and get more involved and that works for me.
"I like being involved in a football club but the roles changed at Sunderland to just writing a cheque if needed, it's just a minority investor role. I talk to Kyril but they make all the decisions, as they should.
"We discussed it recently, it's all happened quite quickly - I'd like to retain 9% at Sunderland because I just love it, it's the most infectious place because they love it [football]. I can't think for any reason why if you could have a share of a club like that, you wouldn't want. It's a nice arrangement, they're good people and they have the best interests of the club at heart.
"I came in and it was a bit of a mess, I didn't get it the way the fans wanted and I got a bit of flak for that - and that's all fair enough. Ultimately I've passed it on to what
I hope fans will be pleased with, good people that are well funded. My role is a much lesser one so it frees me up to do something else. I'll always have an affection for them, I'm probably far more fond of Sunderland than they are of me but it's a special place but I'd like to be involved with Kyril and Juan, so we've kept it at 9%.
"But I'd like to be more involved in the day-to-day running of a club."
Eastleigh currently sit sixth in the National League.