Sunderland boss Lee Johnson reacts to woeful defeat at Wigan Athletic after damaging night
Lee Johnson admitted that Wigan Athletic deserved their victory as Sunderland's automatic promotion hopes suffered a major dent at the DW Stadium.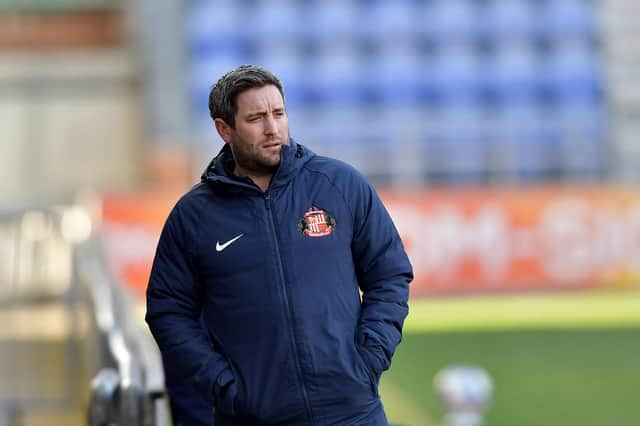 The Black Cats conceded another two set play goals on Tuesday night as they surrendered the lead they earned through Charlie Wyke's goal.
Sunderland's head coach said his team 'simply weren't good enough' and bemoaned their slack defending.
"Obviously, goals change games and it's been another scenario where we haven't defended a set-play," Johnson said.
"In the last ten games or so, there's been too many of those. It's disappointing because you can't keep giving teams a leg-up, but I'll be honest, I didn't think we deserved it today.
"Even in the first half-hour where we were fluid on the ball, our off-the-ball connection and distances were always going to play into the hands of any opposition, let alone Wigan who are on good form, and allow them to create space.
"Five or six games ago, we weren't conceding any shots on target because of our solidness. Now, we're probably chasing it a little bit early, with the thought of going into the top two, and that then leaves us open to being exposed.
"We've got to hold our hands up and say, 'Look, we weren't good enough, it's as simple as that. They deserved to win'.
"It was probably balanced in the middle part of the pitch, but in both boxes, they were better than us."
Sunderland still had half an hour to find an equaliser but were barely able to test Jamie Jones in the Wigan Athletic goal.
Johnson's quadruple substitution did little to alter the flow of the game, and it was the home side who carved out the best chances in the closing minutes.
Sunderland's head coach said he felt 'let down' by elements of the performance and said not enough individuals produced the quality required.
"It's really frustrating with the COVID situation when you're chasing a game," Johnson said.
"There's no crowd so the ball doesn't come in quickly, the ball isn't always there on the sidelines. It's very easy for teams to slow it down and of course, you naturally use that as an advantage for you and we've done the same at times.
"When you haven't got that control, then that's when you need that composure because there's less moments.
"There were too many times that individuals didn't produce their best.
"It was frustrating and I felt a little bit let down with parts of the performance. I really believe in these lads and I've enjoyed working with them, I really believe we can be successful as a team and a club.
"So when that happens today, it's disappointing.
"This division is tough, pretty much every team has something to play for.
"You've got to respect that every opponent is going to give it everything they've got.
"Wigan had a good result against Doncaster at the weekend, there was no way we could come here and not be 100% focused and understand what the challenge was.
"For whatever reason, we've not been good enough on the day.
"We've been good enough in the past and that's what gives us hope [moving forward]."