Sunderland fans react to latest takeover twist
American investor Matthew Pauls is interested in striking a takeover deal for Sunderland AFC – and fans have delivered their verdict.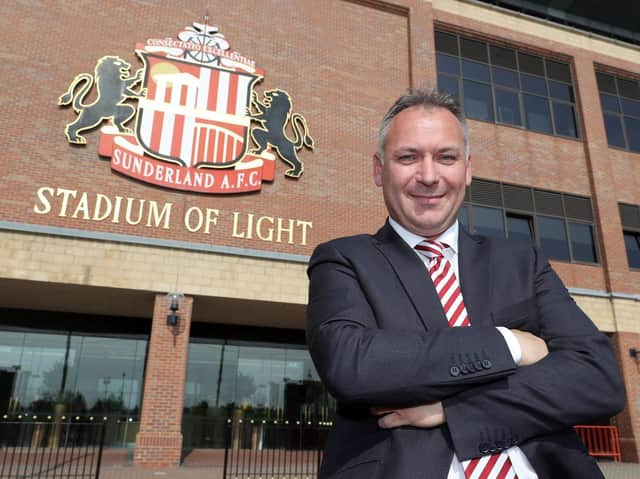 Pauls – who has previously managed hedge funds from his Washington DC base – is preparing a bid to rival that of Juan Sartori and Kyril Louis-Dreyfus.
The Echo understands that Pauls' interest in the club is indeed genuine, with the financier having spent several weeks based in London in a bid to assemble a package to purchase the club.
Pauls is understood to be working with a fellow Washington DC-based investor on the deal and a representative of the duo visited Wearside in the summer, where they were shown around the Academy of Light and Stadium of Light by a club official.
Sources close to the bid insist that Pauls and his associates have the money to finance a deal, and it is understood that were an agreement to be reached then Stewart Donald would retain a shareholding in the club.
Here's the best of the fan reaction via Twitter:
@Steven_Juan_10 tweeted: "Eyeing a deal sounds as if there's a long way to go"
@johngraham790 tweeted: "Prefer this to any deal that retains those three"
@Gcrightonyahoo2 tweeted: "Secured financial backing" doesn't sound great does it?"
@ben3373 tweeted: "What is going on? Thought we were just about ready to announce new owners."
@76skelly tweeted: "What's the odds on Donald and Methven starting to haggle with the French kid and Sartori and whoever this bloke is and both falling through....."
Meanwhile, one name that refuses to go away when it comes to takeover talk at the Stadium of Light is William Storey.
Despite it being understood that Storey is not seen as a credible option for a takeover by the Sunderland owners, the Rich Energy CEO continues to push his ambitions for the Black Cats on social media.
William Storey @richenergyceo tweeted: "The owner of a football club is a custodian for the fans, the heritage & the future. When passing the baton to a new owner they have a big responsibility to ensure the club is taken forward in good hands & well funded for the long term. #Sunderland fans must be the judge. #SAFC"