Sunderland injury update ahead of Stoke City Alex Neil return
Sunderland are preparing for the visit of former boss Alex Neil when Stoke City head to Wearside this weekend. Ahead of the game, here is the latest SAFC news.
Sunderland are monitoring Dennis Cirkin closely after he continued to show symptoms of the nasty concussion he suffered in scoring that crucial equaliser at Millwall earlier this month.
He made a big impact off the bench at QPR to offer a reminder both of his talents and the importance of having depth and fresh legs on the bench, but a week later at Rotherham it was clear that his injury was impacting his performance. The Black Cats hope he will be back available soon, but it is very obviously an injury that demands caution.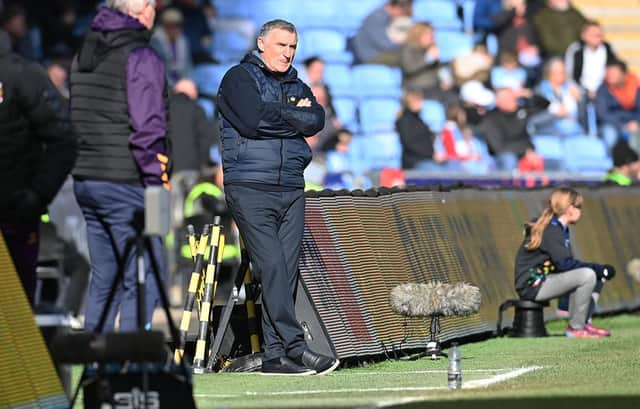 Full back is one of the few positions where Mowbray will get more depth in the coming weeks, and he needs it. Cirkin's injury has put a lot of pressure on Aji Alese in his first season in senior football, one that he has made a big success of - but he needs some help.
On the other flank Trai Hume has been nothing short of outstanding since the start of the year, underlining that he has a massive future for the club. Again, though, recent matches have shown some signs of inevitable fatigue.
Lynden Gooch returned to the training pitches at the Academy of Light last Monday as he steps up his comeback from a knee issue, with both player and head coach saying that left him around a couple of weeks from a comeback.
So while he has an outside chance of featuring against Stoke City, the trip to Norwich City might be a more realistic target for his return. That will be a big boost for Mowbray, as he can bring some extra attacking quality and energy from either flank, whether from the start or later in games.
Sunderland midfielder Dan Neil opens up about his role
Neil says he's had to take on greater responsibility this season while also learning to play the holding midfield role.
The 21-year-old made 46 senior appearances last term, yet lost his place in the starting XI during the second half of a breakthrough campaign.
Since Sunderland's promotion to the Championship, Neil has been a key player in the side's midfield, while an injury to captain Corry Evans has led to Neil playing in a slightly deeper midfield position.
"It feels different due to circumstances we can't control," Neil told the Echo when asked about his role in the side compared to this time last year. "Corry is out for the season so I have to step up because I think I actually am the oldest midfielder in the squad.
"I have had to kind of take on that role which wasn't probably natural to me last season. I think if anyone said last season I'd play the Corry Evans role everyone would have just kind of laughed because it wasn't me at all.
"I feel like as the season has progressed I'm growing more into the role, obviously I still have things to work on like everyone does, but that's the difference this year as I've had to adapt to a new role."