Sunderland suffer triple injury blow with three key defenders out
Lee Johnson is one again faced with a major defensive injury crisis, after Conor McLaughlin was forced to undergo a second hernia operation this week.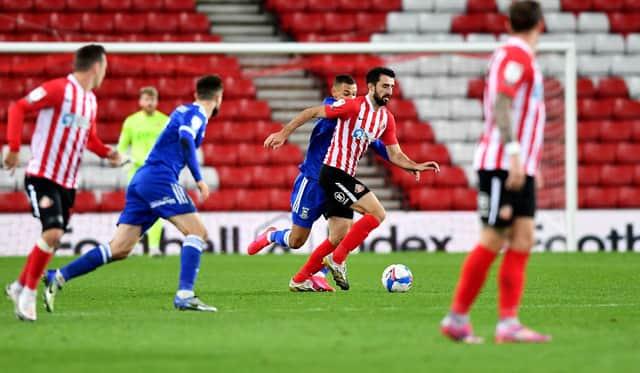 The Northern Ireland international was forced to withdraw from Tuesday's defeat to Wigan Athletic in the warm-up, after being unable to run.
Johnson confirmed to The Echo this afternoon that he is now facing a battle to play again this season.
"Conor has had an operation on his hernia," Johnson said.
"He's been to see the same surgeon this week. It often happens, you do one side and then three of four weeks later you do the other. It's something like a 50% chance of that happening.
"Unfortunately he's fallen into that bracket.
"For a full recovery from a hernia, you're probably talking three to four weeks. So obviously it will depend on what happens with our season [as to whether he'll return]."
Johnson also confirmed that Tom Flanagan has not been able to make the progress hoped in his comeback from injury.
Flanagan's absence was initially due to a broken bone in his foot, but Johnson believes complications with that injury has then led to further problems in his left side.
Sunderland are still assessing what the best course of action is for the 29-year-old.
"There's been quite a bit of negativity from the physio based on that third opinion we had," said Johnson.
"They're going to treat it as a bone issue with the foot, although they still haven't decided on the course of remedy. It could be an injection, it could be time or it could be a potential operation.
"I think we'll probably go down the injection route to try to sniff out this problem that is leading to the mechanics of the left side of his body being completely different," he added.
"That's why he then pulled his left hamstring and had problems with his left hip flexor as well. It all stems from the original broken foot."
Bailey Wright is likely to be Johnson's only senior centre-half fit for the trip to Blackpool.
Oliver Younger is likely to be in the squad, after not being included in the U23 squad for the visit of Norwich City this afternoon.
Sunderland are hopeful that Dion Sanderson could yet return this season, but the talented youngster is facing a spell on the sidelines with a back problem.
"It's difficult news," the head coach said.
"He's not going to be right in the short term.
"There's no fracture but there's a potential onset for a fracture, he's been struggling the last couple of games and has shown his warrior spirit by playing.
"It got too much to be able to manage through therapy.
"He's had a scan and that showed there was no stress fracture, but he's going to need to some sort of rest and recuperation.
"He's not our player, so we have to have an open line of communcation with Wolves," Johnson added.
"Dion's opinion matters too and he's up for the fight, it's a setback but it's not [necessarily] fatal for the season."