This is what Phil Parkinson said about Aiden McGeady's Sunderland return
Phil Parkinson says he will address Aiden McGeady's future when the forward is fully fit.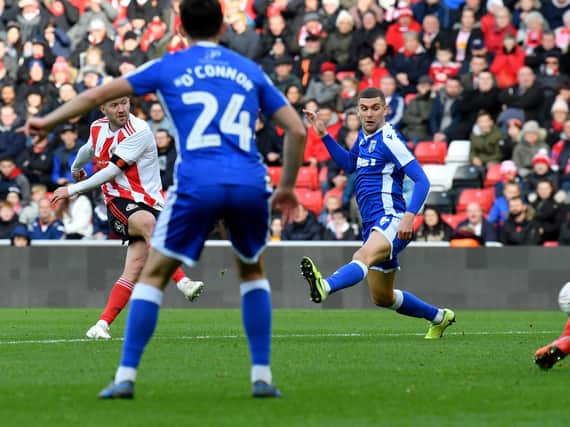 Eyebrows were raised on Wearside this week when McGeady was named in the starting XI for Elliott Dickman's U23 side, who were beaten 4-3 by Crystal Palace.
It was McGeady's first football of any kind this season, and the Irish winger played 60 minutes before being replaced.
McGeady was told by Parkinson last December that he had no first-team future at the club.
While no specific reason for the decision was put forward, Parkinson suggested that team culture was the main factor.
McGeady then went on loan to Charlton Athletic on the final day of the January window, but returned to the club and is now in the final year of his deal.
Parkinson had ruled out a change of stance at the beginning of the summer, saying that he did not want to block the pathway for the club's academy talented prospects.
Asked about McGeady's return to the U23 side, Parkinson said: "I had a good chat with Aiden, and the key for him is that he's got to get himself fit.
"He hasn't played since July, he's come back and had a couple of niggling injuries. He had an injection in his knee which he then needed a period of rest for.
"We've put together a programme for him that's similar to the ones the lads had in pre-season.
"I just said to him, 'let's get you fit and then we can sit down and assess everything'. Because until he's fit and flying, there is no discussion to be had really.
"He wants to continue playing but unfortunately, he's had a long period of inactivity and he needs to get himself ready.
"We'll assess everything then."
Parkinson was then asked if he would be prepared to broach the subject of a first-team return when fit, and said: "I just said to follow the programme we've put in place for him, and then we'll have another conversation."
McGeady has not featured for the Black Cats since November 2019, when he scored a penalty in a 2-1 defeat to Burton Albion at the Stadium of Light.