This is when Joel Lynch is likely to return to the Sunderland squad after injury
Joel Lynch has returned to training this week in a timely boost for manager Phil Parkinson.
Lynch was knocked unconscious in a collision with Jon McLaughlin during the 2-0 defeat to Portsmouth at Fratton Park earlier this month.
He was cleared of a serious head injury but did suffer heavy bruising to his ribs, and has been out of action since.
Parkinson has since lost Bailey Wright to a serious ankle problem, with the Bristol City loanee facing a battle to play again this season.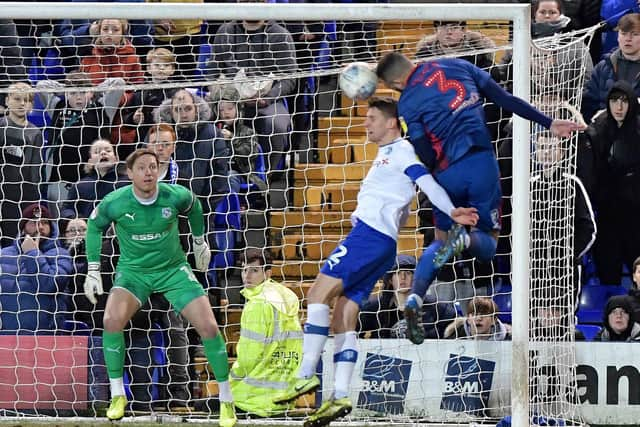 Lynch is back in training, though the visit of Bristol Rovers this weekend may yet come just too soon for the 32-year-old.
"Lynchy is back in training today, so I'm pleased with that," Parkinson said.
"In terms of the concussion he was fine but the bruising on the ribs was a problem.
"But in the last two or three days he's made great strides. That's good news for us and brings him back into the picture, if not for the weekend then certainly for Tuesday."
Alim Ozturk seems certain to take Wright's place in the side on Saturday.
Parkinson also has Conor McLaughlin as a potential option in the back three, but he is reluctant in the first instance to move Jordan Willis from the right-sided role in which he has thrived.
It is not the first time the centre-half has bounced back and Parkinson believes it's why he has emerged as such a popular character.
"I think that's why he's popular in the dressing room and I think the fans identify with that as well," he said.
"We had a couple of conversations when I left him out but they were conducted in the right way and since then he has trained really well.
"I've stressed quite often, that's what we need.
"You're always going to be disappointed when you're not in the team but there's a way of conducting yourself and he has been great."